DETAILS
After creating a niche market for delicious metabolism supporting protein bars, designed for women, Maxine's have taken their innovation to a whole new level and created some truly delicious low carb bars.
175kcal
15g Protein
5.5g Fat
2g Carbohydrates
*Salted Caramel – other flavours nutritional values may vary
Available in multiple delicious flavours, Maxine's Yumm bars combine high-quality protein sources alongside key metabolic activators to ensure your metabolism is running high and your appetite remains tight when it matters most.
Support a strong, toned physique with a high protein, low carbohydrate snack and enjoy a delicious treat without the guilt!
And if that still doesn't sell it for you, Maxine's Yumm bars are also gluten-free and are only sweetened with stevia as well.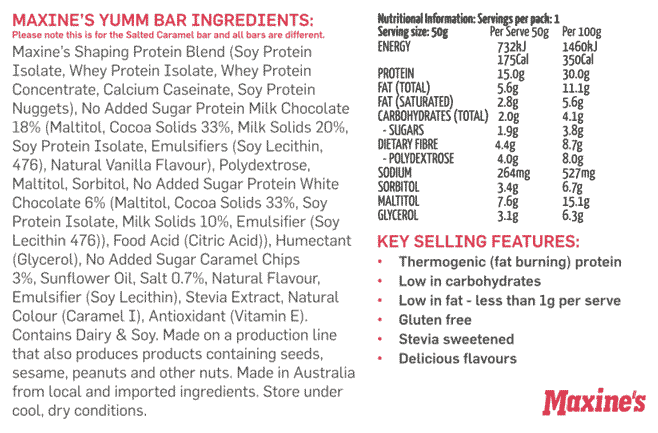 Customers who bought this product also bought: