Body Science BSc Protein Bars
Body Science BSc Protein Bars deliver a 3 layered taste sensation that not only tastes delicious but helps build and maintain muscle as well. 
Providing at up to 19.5g protein and less than 4g carbohydrates BSc Protein Bars are ideal for those on high protein, low carbohdyrate meal plans or those just wanting to maintain a lean physique. BSc Protein bars deliver a blend of fast and slow absorbing protein sources to kick start anabolism (muscle growth) and to maintain an anti-catabolic environment to support muscle growth and maintenance.
Body Science High Protein bars contain no artificial sweeteners and no adde sugar. For a healthy nutritious snack or to increase protein intake in your diet you can't go past BSc Protein Bars.
Body Science BSc Protein Bars Instructions:
Consume 1 bar as a convenient high protein snack between meals.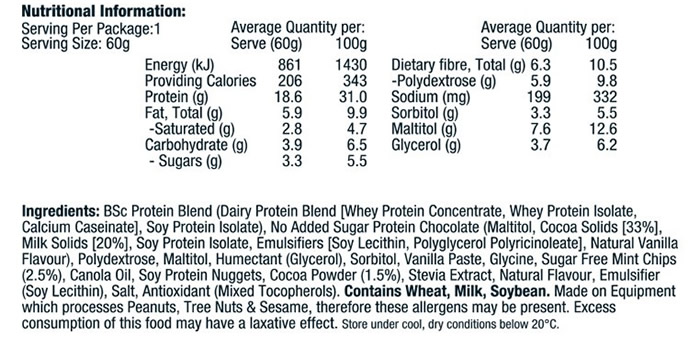 Customers who bought this product also bought: