AUST L 342490
With the aid of Hydroxycut Max, you may accomplish your weight loss goals! With this game-changing combination, you can burn calories while maintaining high energy!
When used in conjunction with a healthy diet and regular exercise, Hydroxycut Max is guaranteed to produce results you can rely on. Additionally, this recipe offers a brand-new complex with components that support the health of the skin, hair, and nails.
Formula for thermogenic calorie burning
Extreme energy to push through workouts
Contains clinically researched weight loss ingredients
Boost your metabolism and fat burning
Contains iron and folic acid.

Caffeine: Caffeine's significance in improving performance is widely known since it reduces feelings of weariness by inhibiting the action of adenosine, a neurotransmitter involved in encouraging sleep. As it increases our alertness and vigour, caffeine use at larger doses, such as in a pre-workout, can support energy and focus, improving our physical and mental performance.
Green coffee extract: Supports the power of your immune system, speeds up metabolism, and aids in the breakdown of fatty acids.
Green tea: Provides significant antioxidant assistance.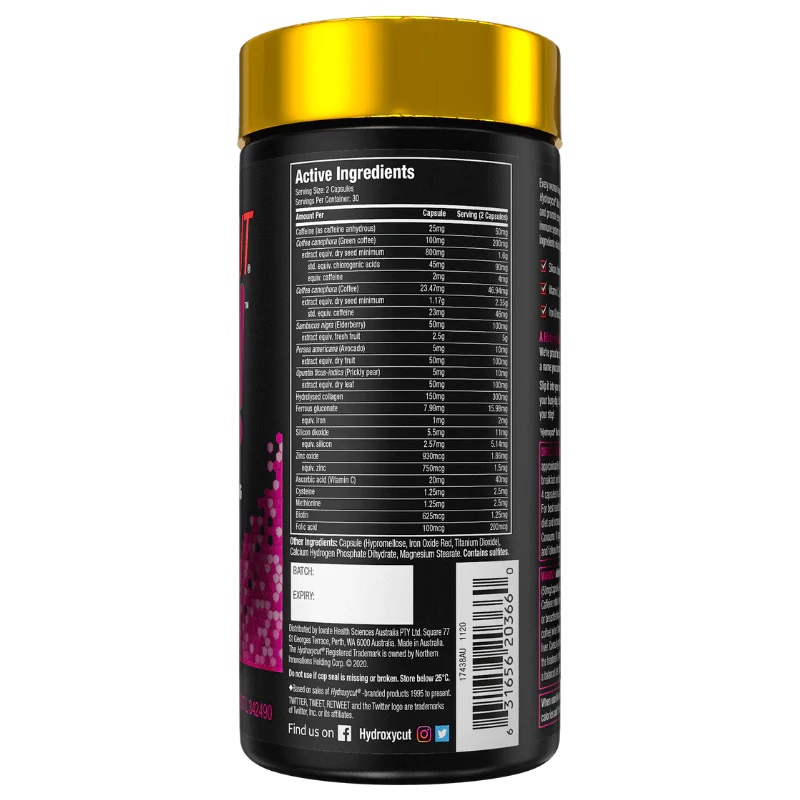 Customers who bought this product also bought: