Maxine's MELT!
is a high-potency fat-burning matrix that helps you stimulate your metabolism, boost your energy, and improve your focus and cognition so you can achieve a slim, toned body
We've now included a Non-Stim option for people who want all of the fat-burning benefits without the caffeine!
Nutrition & Ingredient Information:
As you can expect with all quality Maxine's products, no ingredient amounts or values are hidden in proprietary blends. Maxine's MELT is no different, offering you a potent dose of high-quality ingredients at levels that will deliver optimal results!
Summary of Key Ingredients:
THERMOGENIC FAT BURNING MATRIX LIPOPHASE®:
A robust blend of high-quality fat-burning ingredients dosed at levels that will cause your body to produce the maximum thermogenic reaction!
DIGESTIVE SUPPORT BLEND:
This blend contains three critical digestive support components that work together to help maintain and improve gut health and digestion.
COGNITION AND FOCUS COMPLEX:
This supplement is more than just a fat burner. The combination of L-Tyrosine, Ashwagandha, and Alpha GPC improves attention, clarity, and cognition, making it the ideal 'pick-me-up' for any time of day or night!
VITAMIN AND MINERAL BLEND:
Vitamins and minerals have been added to help with health and longevity.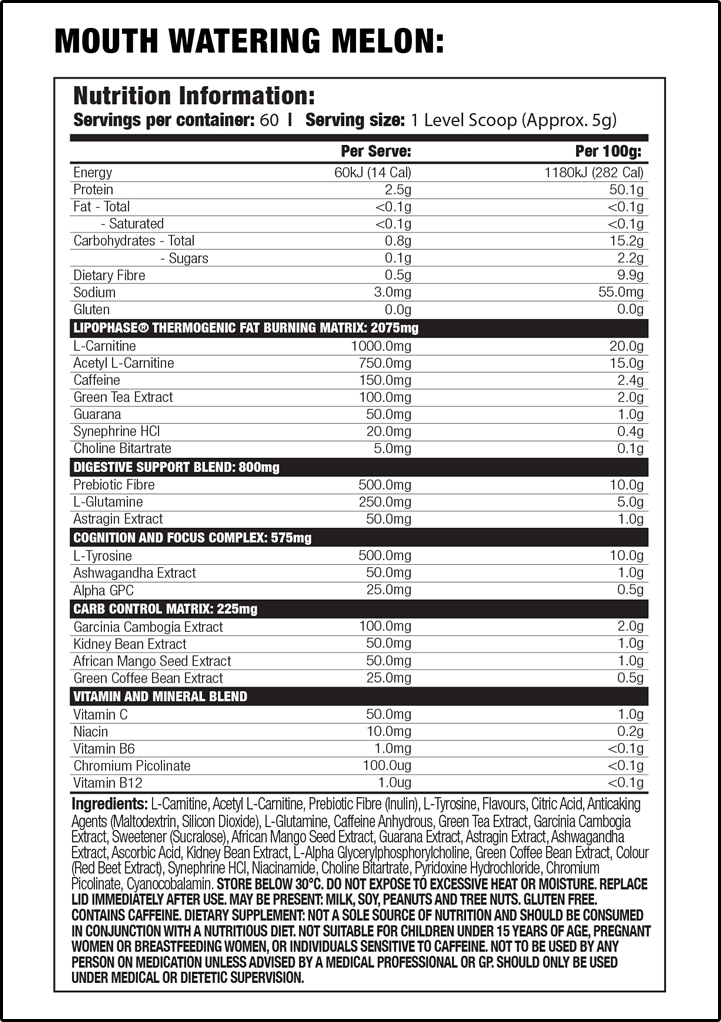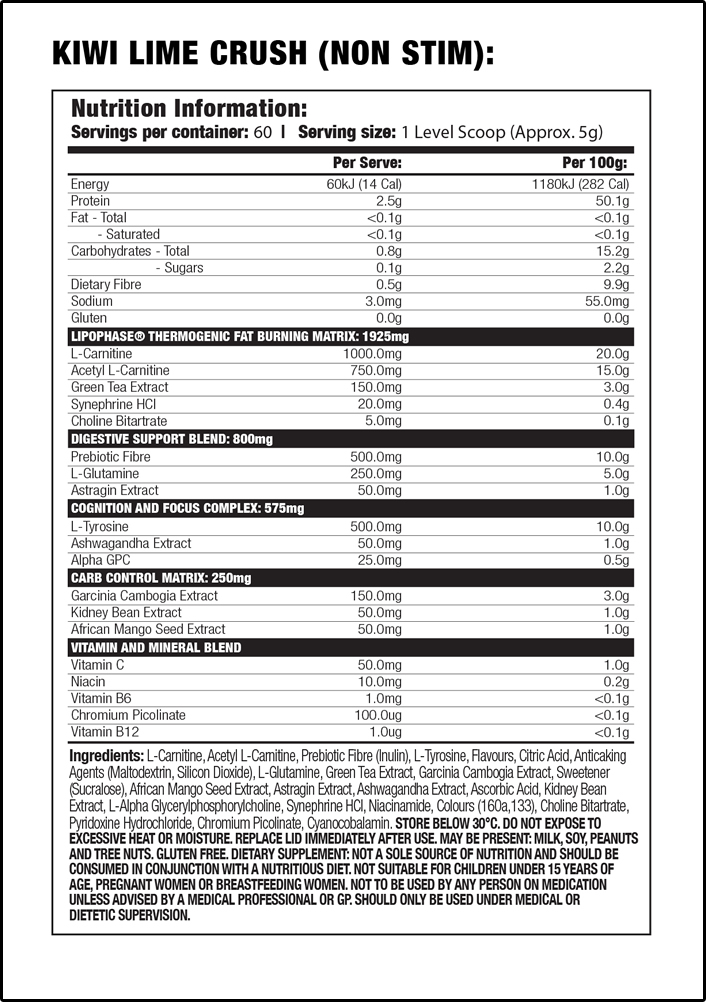 Customers who bought this product also bought: