Pharmafreak Ripped Freak Fat Burner is a hybrid fat loss supplement which helps to combine a range of actions to offer you the ultimate fat burning formula. Considered one of the strongest formulations in the industry, Pharmafreak Ripped Freak Fat Burner helps to mobilize fat tissue to be shuffled into parts of the body to be used as energy. In addition, certain ingredients in the supplement will help to supercharge your overall metabolism for maximum fat burning. The concentrated fat burner will also help to enhance energy levels throughout the day so you can stay sharp and focused on your diet and your training. Get the next generation in fat burners with Pharmafreak Ripped Freak Fat Burner.
Product Highlights
Directions

Take one capsule with an 236 ml (8oz) glass of water on an empty stomach, first thing in the morning.

As an optional second serve take your second capsule early afternoon, on an empty stomach, at least 30 minutes before you eat a meal.
On workout days, take one capsule 30-60 minutes before your workout.

Never take more than two capsules daily and consult your healthcare professional. 



Powerful all-in-one hybrid formula
Supercharge your metabolism
Enhance your body's fat burning ability
Suppress appetite and raise your energy expenditure
Maintain focus and attention throughout the day
Support workout performance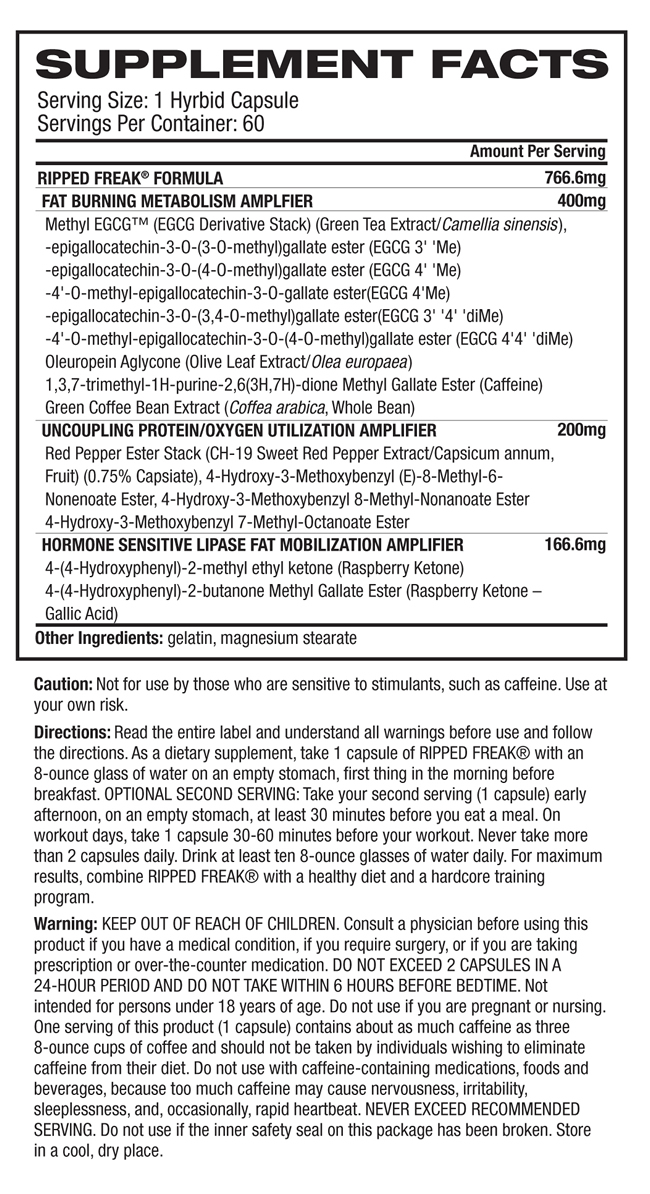 Customers who bought this product also bought: