Sip'N Burn by Maxine's has a combination of ingredients designed to support energy and performance when you are at the gym or on your day to day activities. This high potency supplement can be sipped during your workouts for added stamina boost or throughout the day to optimise your performance.
To achieve your goals, you need to work hard. There's no magic pill that will help you. You need to put in the hard work. Having the right diet and exercise plan to suit our fitness and health goals is the first step.
Adding to supplements can help you get to where you want. It can give you that extra push that you have been waiting for. Maxine's has created Sip'N Burn to provide you with that extra push. This supplement has a combination of amino acids, vitamins and minerals to support energy and vitality. And it also has a combination of thermogenic ingredients to support calorie processing.
When you have Sip'N Burn by Maxine's, you'll:
Optimise performance
Support energy requirements
Support hydration
Support recovery
When it comes to your fitness, and health goals give your body everything, it needs to help you get to where you want. Sip'N Burn by Maxine's has the right combination of ingredients to help you achieve anything you put your mind into it.
Each serve (1 scoop/approx..10g) of Sip'N Burn by Maxine's has:
22 calories
4.3g of protein
2500mg of branched-chain amino acids
50mg of vitamin C
500mg of L-glutamine
50mg of magnesium chelate
Zero fat
2.5g of carbohydrates
0.1g of sugar
4170mg of energy and vitality blend
850mg of Lipophase® thermogenic fat burning matrix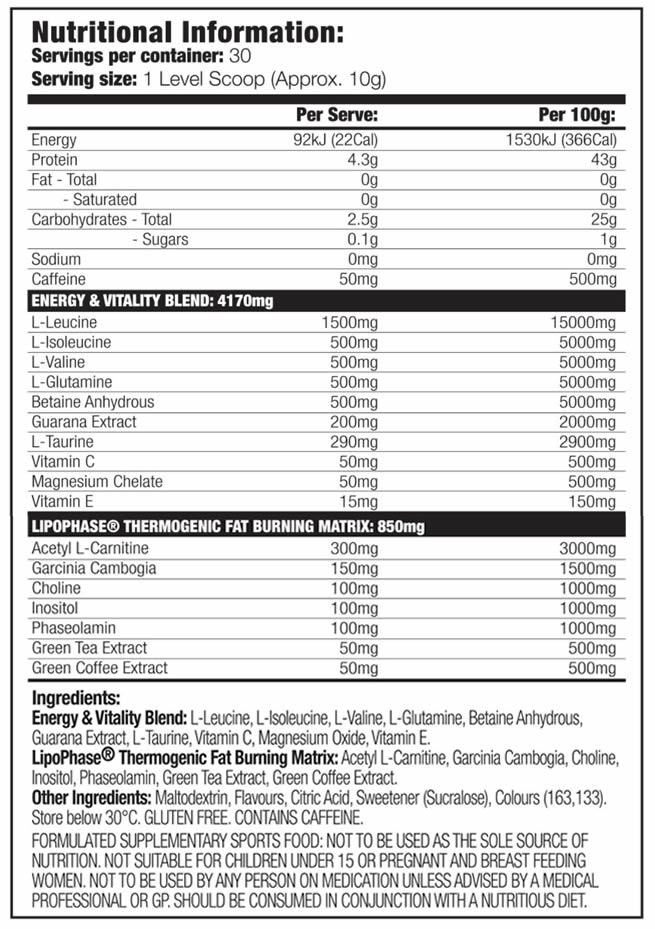 Customers who bought this product also bought: