Protein comes in many different forms, such as shakes, steaks and protein pancakes but have you ever tried protein yoghurt? Protein Yoghurt by International Protein is going to be a game-changer for you. Whether you're fuelling your gains or you're just trying to find better ways to get in your protein, this blend ticks all the boxes. This post-workout snack tastes just as good as a cheat day dessert, but don't be fooled! Packed with clean protein and vital nutrients, your taste buds and your gut will be thanking you. 
Nourish your gut health with the incredible benefits of the yoghurt and fuel your muscles with the extra hit of protein. It's a win-win! 
When you consume Protein Yoghurt by International Protein you will: 
Have 20 grams of clean and delicious protein 
Fuel your gains 
Support a healthy gut 
Have a guilt-free dessert 
Feed your gut helpful probiotics 
No need to keep googling 'healthy dessert recipes', International Protein has got you covered. With their Protein Yoghurt, you'll be satisfying those sweet cravings without sacrificing your hard work at the gym. 
In each serving of Protein Yoghurt By International Protein you receive: 
138 calories 
20 grams of protein 
119 mg of potassium 
 82 mg of sodium 
2.8 grams total fat 
6.7 grams total carbohydrates 
5.5 grams of sugar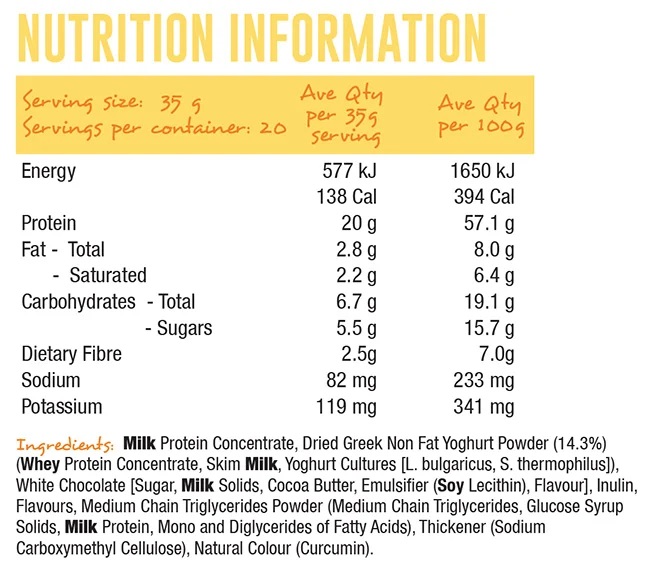 Customers who bought this product also bought: