BSC HYDROXYBURN LEAN5 Protein powder was developed by Body Science using its extensive Athlete and Exercise Science experience.
It provides a complete amino acid profile, is low in both carbs & fat and contains no added gluten. It is made using a proprietary formula and can be used to achieve a number of desired outcomes. Whether you need to increase your protein intake to ensure you meet your daily requirements and maintain good health & wellness or, you want to build and maintain lean muscle and aid recovery; or you need to lose weight and get in shape; HYDROXYBURN LEAN5 can help.
It's delicious on its own or can be added to smoothies, breakfast cereals, muffins or pancakes. HYDROXYBURN LEAN5 provides a convenient and easy to use high quality lean protein source. Suitable for both males & females, it can be used on a daily basis. Lean up, repair and recover with HYDROXYBURN LEAN5 your daily protein.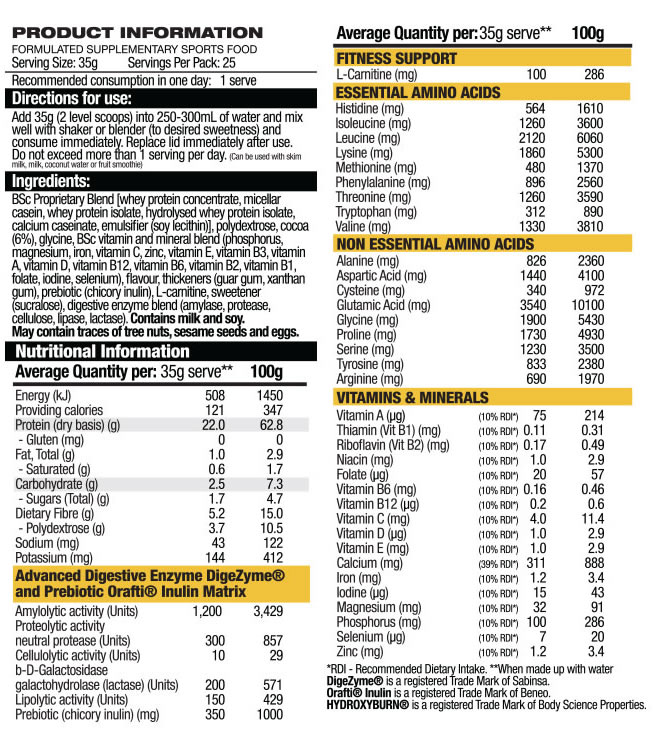 Customers who bought this product also bought: