Hyperload by Onest Health
Obtain Optimal Results
Powerful & Explosive Strength
Improve your mental focus
Muscle Pumps That Work
Endurance for a Longer Workout
INCREASE STRENGTH
Are you tired of poor workouts that don't yield results?

HyperLoad is a scientifically formulated supplement that will help you boost reps, strength, muscle exhaustion, and endurance so you can get the most out of your exercises and get results you never thought possible.

HyperLoad is your new secret weapon at the gym, whether you're trying to set a new personal best, smash through your cardio sessions, or simply want extra energy and focus to take your exercises to the next level.
ENERGY WITH ZERO CRASH
There are no jitters, over stimulation, or energy crashes with HyperLoad.

HyperLoad has two specific elements that make it stand out. L-theanine, which decreases anxiety and stress while also improving relaxation. And Dicaffeine Malate, a form of caffeine that has been shown to inhibit energy release.

That's why HyperLoad provides amazing focus and peak enhanced energy for 2-3 hours with no energy crashes or uneasy sensations.
INSANE MENTAL FOCUS
Strap yourself in as HyperLoad's research-backed ingredients increase your attention and intensity.

Nitrosigine® has been found to improve mental sharpness and concentrate dramatically. AlphaSize® Alpha-GPC enhances cognitive function by supporting neurotransmitters that are essential for brain cell function.

Workouts that are intense and focused are the key to developing a powerful, lean physique. Giving it your all will seem like a stroll in the park with HyperLoad.
FAQ
WHEN IS THE BEST TIME TO TAKE HYPERLOAD?
HyperLoad is an elite pre-workout formula and is best consumed 10-20 minutes before working out. To assess tolerance we suggest starting with a ½ scoop.
DOES HYPERLOAD CONTAIN CAFFEINE OR ANY OTHER STIMULANTS?
Yes, HyperLoad contains Caffeine and we always recommend you start with ½ a serving.

We also recommend never consuming more than one scoop in a 24 hour period and avoid taking HyperLoad within 3 hour of going to bed.
WHAT'S THE DIFFERENCE BETWEEN HYPERLOAD AND HYPERBURN?
HyperBurn is a Thermogenic Fat Burner. It is best consumed first thing in the morning on an empty stomach, whereas HyperLoad is a pre-workout and should be consumed 10-20 minutes before a workout begins.
CAN I MIX HYPERBURN AND HYPERLOAD?
We recommend that if you are working out in the morning and want to mix HyperBurn and HyperLoad only to mix with a half scoop of each.
CAN I STACK HYPERLOAD WITH OTHER ONEST HEALTH PRODUCTS?
Yes you sure can!

To take your workouts to the next level we recommend stacking HyperLoad with AminoLoad.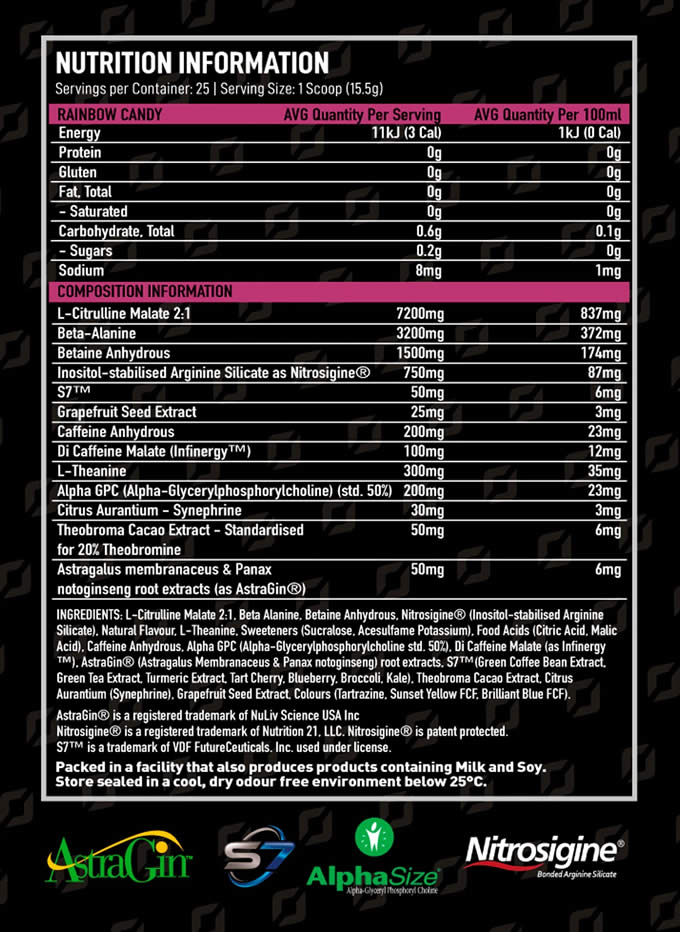 Customers who bought this product also bought: