Xtend Perfect 10 Amino (EAAs)
The perfect blend to support muscle recovery and growth: Xtend Perfect 10 Amino. Scientifically formulated with a blend of essential amino acids (EAA), Xtend Perfect 10 Amino has been designed to boost lean muscle, muscle growth and recovery. The blend of EAA's has been calibrated to mimic the EAA composition found in human skeletal muscle tissue. It also contains four critical electrolytes developed to match the approximate ratio of key minerals lost in sweat during high-intensity training.
10g of amino acids per serving.
6g electrolyte blend.
EAA composition.
Keto & IF-friendly.
The blend of EAAs includes the three critical BCAAs: L-leucine is the most important amino acid in bodybuilding as this principal amino acid involved in regulating muscle protein synthesis. L-isoleucine is another branched-chain amino acid, which is also important for protein synthesis and other anabolic and anti-catabolic processes in the body. L-valine in Xtend Perfect 10 Amino has a stimulating effect on the body and is needed for muscle repair, metabolism and growth of tissue. It also maintains the nitrogen balance in the body. The electrolyte blend in this formula helps promote optimal hydration, especially after excessive sweating. Fuel your workout with Xtend Perfect 10 Amino and experience ultimate power!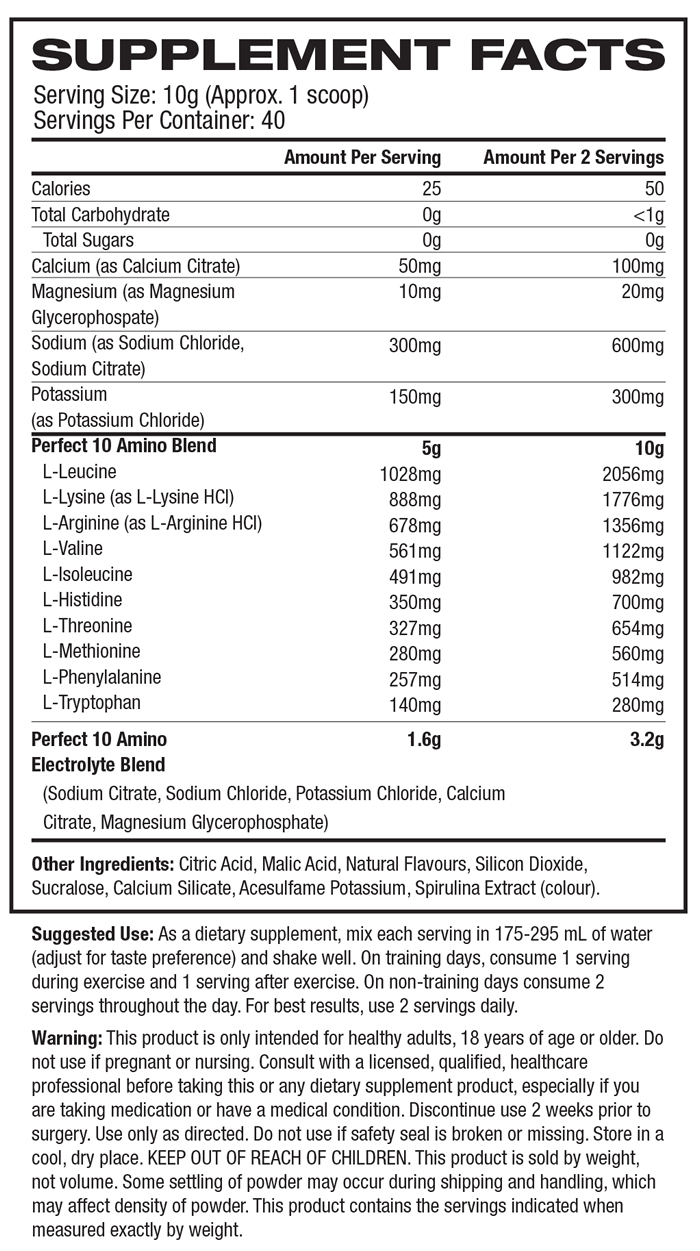 Customers who bought this product also bought: