While most weight loss formula only address one of the typical person's weight loss challenges, Faction Lab's Deficit approaches the problem from a variety of angles.
Losing weight is a complex, multiple-pathway process. It takes the right combination of ingredients to deliver results without making you edgy. 
Deficit is designed to help support fat loss by enhancing metabolism, maintaining healthy appetite and minimising cravings.
DEFICIT HIGHLIGHTS:
Cutting edge fat burning formula
60 serves per tub
Latest scientifically proven ingredients
Increase energy & boosts metabolism
Increases thermogenesis
Suppresses appetite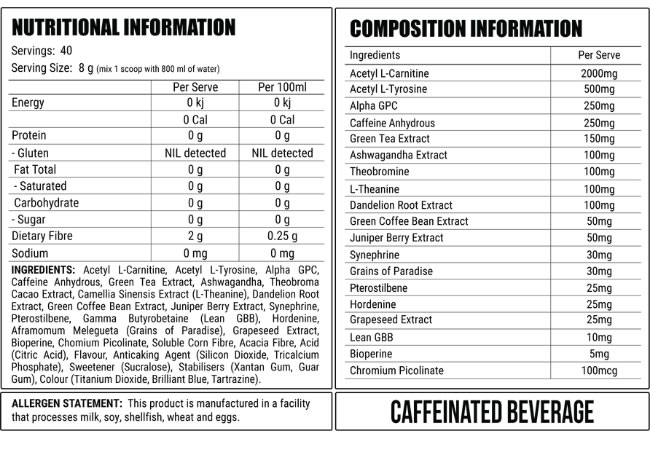 Customers who bought this product also bought: