Enjoy the mouth-watering flavour of a traditional Mars bar, with the addition of quality Whey Protein for maximum taste and performance. Introducing: Mars HiProtein!
Features
Contains 20.6g of protein per serve
Contains 140 calories per serve
Promotes muscle recovery
Smooth, chocolate and caramel 'real Mars' taste
Mixes easily into shakes, smoothies, and more!
Benefits
Containing 21g of Whey Protein and only 140 calories per serve, Mars HiProtein has been carefully designed to offer the rich chocolate and caramel flavours of a Mars bar, while going one step further to deliver the ultimate muscle recovery formula. Whether you want to increase your protein intake or are simply looking for a tasty snack to curb your sweet tooth, Mars HiProtein is the name you can count on for quality ingredients and uncompromising flavour. This high-protein and low-sugar/carb formula is ideal for satisfying your sweet cravings, while simultaneously supporting your fitness goals!
Simply mix it with water as a standalone shake, add it to your smoothie for a burst of chocolate goodness, or add it to your baked goods for a flavour you're guaranteed to love.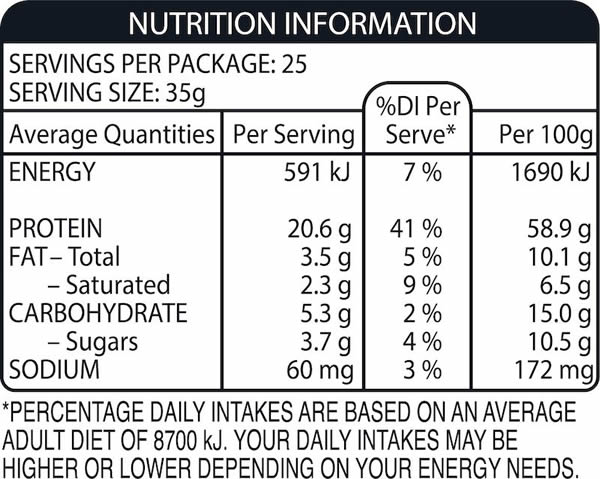 Customers who bought this product also bought: