Take your fat burning to a WHOLE NEW LEVEL! The new limited edition Oxyshred Hardcore Ultra Concentration by EHP Labs is now available. The combination of ingredients will give you the ultimate fat loss, as well as enhance mood and boost metabolism.
Oxyshred Hardcore Ultra Concentration has a high potency formula, which will help you burn that stubborn fat as well as give you the focus and stamina to hit the most strenuous workouts. This supplement is not for the faint-hearted as it will deliver a punch to the system.
The new combination and more potent ingredients will see you hitting the gym harder than ever. Combine Oxyshred Hardcore Ultra Concentration with the right diet and exercise program, and you will see yourself hitting serious fitness and health goals.
When you take Oxyshred Hardcore Ultra Concentration, you'll:
Burn stubborn fat. The combination of acetyl l-carnitine and glycine propionyl-l-carnitine will give you a 2-phase fat mobilisation. Oxyshred Hardcore has a higher potency formula that will increase the body's temperature to enhance stronger fat burning.
Boost metabolism. A much stronger compound that will curb appetite, limit calorie absorption as well as boost of energy.
Enhance mood with the combination of nootropics including Huperzine A, which will switch cognitive function, mood and focus.
Enhance the immune system with the combination of glutamine, vitamins and minerals, which will help you to fight disease and virus.
If you are training hard and eating well and want to really maximise your progress, try out the new Oxyshred Hardcore Ultra Concentration by EHP Labs. The thermogenic properties in this supplement will help you achieve fat loss faster. Get your hands on it while it's available.
Each scoop of Oxyshred Hardcore Ultra Concentration has:
1750mg of Fat Mobilisation Matrix, which will help to incinerate fat as it will transport fat cell into the mitochondria to convert fat into energy.
315.01mg of Hardcore Beta 3 Thermogenic Matrix, which will help to increase body temperature to activate fat burning properties without increasing blood pressure or heart rate.
1030mg of Nootropic Focus Cognitive Booster, which will help overall focus, mood elevation and cognitive function.
750mg of Immunity Booster Prebiotic, which will help to improve the immune system so you can fight off bacteria and viruses easily.
24.59mg of Full B Vitamin Spectrum, which will prevent vitamin deficiency.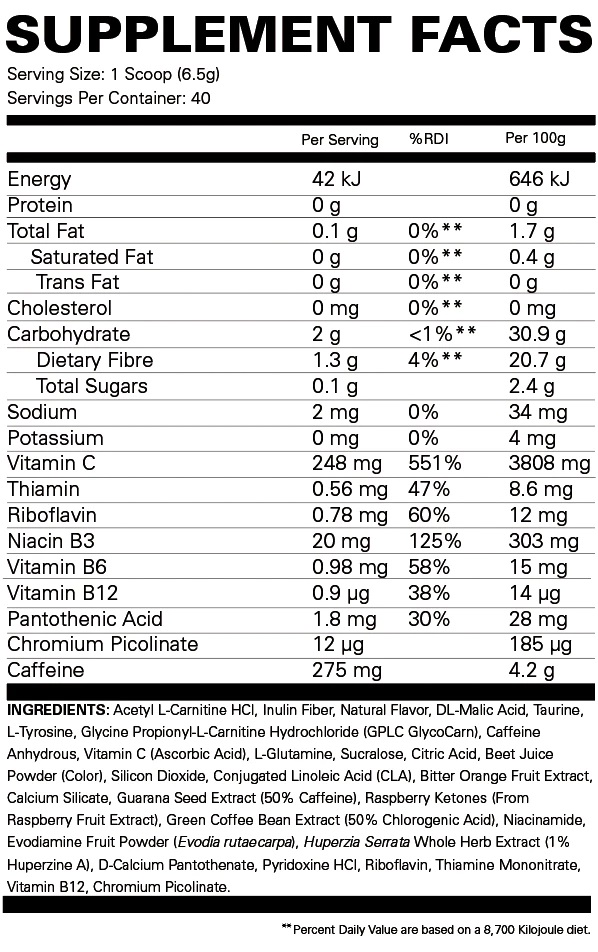 Customers who bought this product also bought: