Water or milk are the only things required to make our Custard Casein Protein. Our Custard Protein, which has a smooth and creamy consistency, is the ideal breakfast food, snack, or after-dinner sweet. Our Custard Protein has a delicious flavour and is a quality protein source.
The newest casein proteins are Muscle Nation's Custard. When used before bed or long periods of no protein consumption, casein, a slowly digested form of milk protein, is ideal. Muscle Nation's Custard, which comes in four delectable flavours, tastes best when served as a smooth dessert-style custard. This makes it a fantastic choice for the final meal of the day or for busy days when you need something scrumptious, handy, and macro-friendly.
Muscle Nation's Custard consists of 90% casein protein, which offers 24g of slow-release protein per serving. This prolonged release of protein due to the slow digestion ensures that muscles in recovery have an ongoing supply of amino acids for repairing and rebuilding over the course of several hours.
Features
Gluten-free and non-GMO
Zero gums, creamers and fillers
High protein, low calorie, low fat
May reduce cravings
May increase satiety
May reduce muscle breakdown
May boost your immune system
May promote gut health
May decrease muscle fatigue and soreness
May support digestion
When you consume Muscle Nation's Custard Casein Protein, you will:
Support calorie processing. When you combine this product with the right diet and exercise plan for your fitness goals, you will see better results.
Slow-release protein helps you reach your body composition goals by giving your body the right nutrients over a long period of time.
Casein is harder for the body to break down, so it's best to eat something that breaks down slowly. This product is great to eat before bed or all day long.
Consume a food that is high in protein but low in fat and carbs. This is a great choice if you are watching how many calories you take in.
Have a high-quality product with high-quality parts.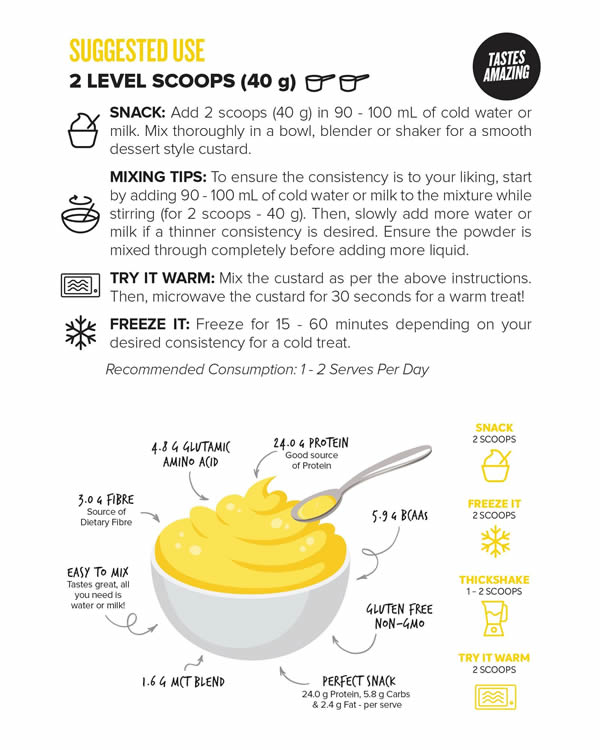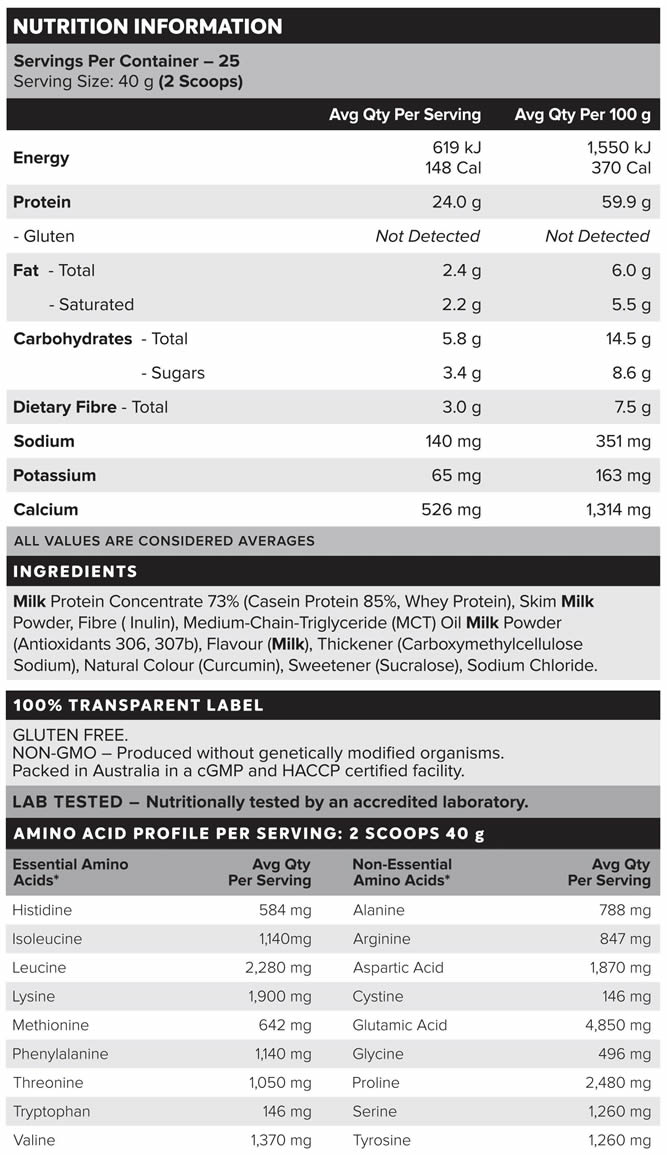 Customers who bought this product also bought: