NEW Limited Edition Ghost Burn Limited Edition!
Full 3G L-Carnitine (1.5G L-Carnitine Tartrate + 1.5G Acetyl-L-Carnitine HCl), 1.5G Garcinia Cambogia, KSM-66® Ashwagandha, GBB (we're turning up the heat!), Grains of Paradise and 300mg of Natural Caffeine…yeah, this limited edition GHOST® Burn is LOADED!
Add in some EPIC flavours (because…obviously), a pretty rad, sneaker-inspired design and we're pretty confident this will be your new favourite thermo.
Limited edition - once it's gone, it's gone!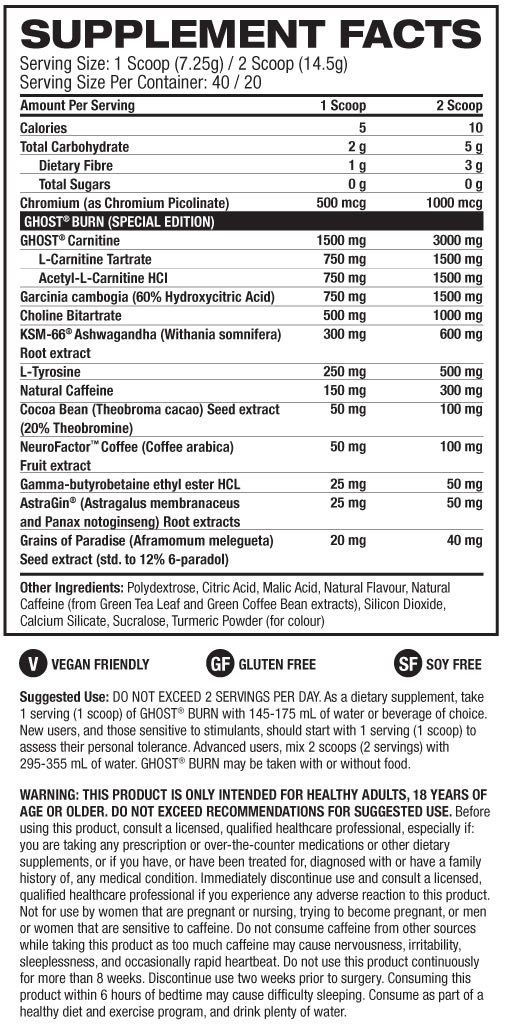 Customers who bought this product also bought: