TEST FREAK
TEST FREAK is a cutting-edge pro-testosterone stimulator! Its blend of herbal extracts and pharmaceutical grade vitmains and minerals give your body the materials and environment it needs to produce the maximum amount of testosterone. More testosterone means bigger, leaner and longer lasting gains in muscle mass.


WHAT MAKES TEST FREAK UNIQUE?
Provides clinically-researched testosterone-boosting ingredients!
Provides TRIGOTEST a cutting-edge Fenugreek extract!
Every serving supplies a massive 1000 mg dose of Tribulus Terrestris!
Provides a clinically-researched dose of Zinc in every serving!
Provides a clinically-researched dose of 2 Anti-DHT compounds.
Supplies 3 clinically-tested Anti-Aromatase compounds!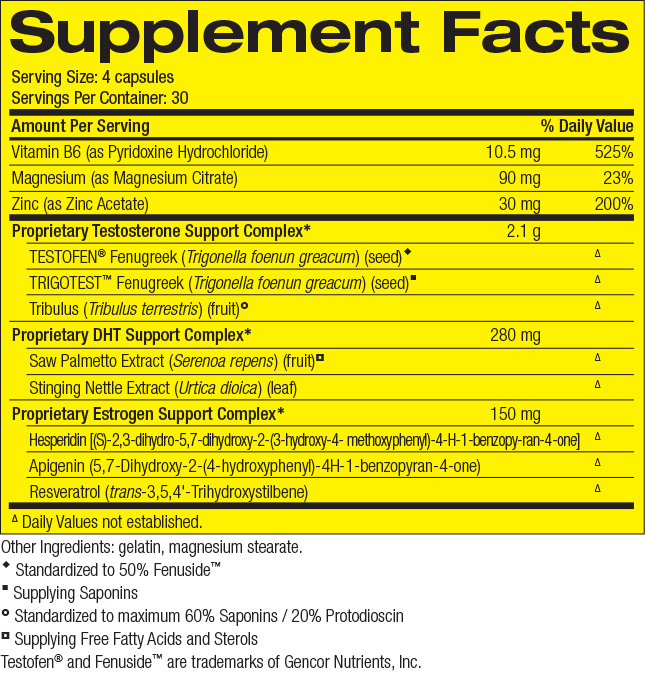 Customers who bought this product also bought: