Make sure your dedication in the gym is being fuelled by the best of the best. Cell Tech Creactor by Muscle Tech is designed to support recovery, maximise strength and help you reach your body composition goals. Amongst having 750 mg of creatine HCI, this game changing blend packs 750 mg of free-acid creatine, which is the purest form of creatine available on the market.
Formulated to feed your muscles, Cell Tech Creactor may help reduce recovery time in between training sessions and assist your muscles in producing energy, so you can give your workout 110%.  
When you take Cell Tech Creactor by Muscle Tech you'll: 
Support muscle growth 
Assist in the recovery of your muscles 
Maximise your energy and strength 
Have a clean source of creative 
When it comes to fuelling your body, don't settle for any old creatine. This blend is designed for anyone who's ready to take their self-development up a notch. The old you is no more, the new you is refreshed, energised and motivated. Get your hands on Cell Tech Creactor by Muscle Tech today. 
In each serving of Cell Tech Creactor by Muscle Tech you receive: 
750mg of Creatine hydrochloride (HCI) 
750mg of free-acid creatine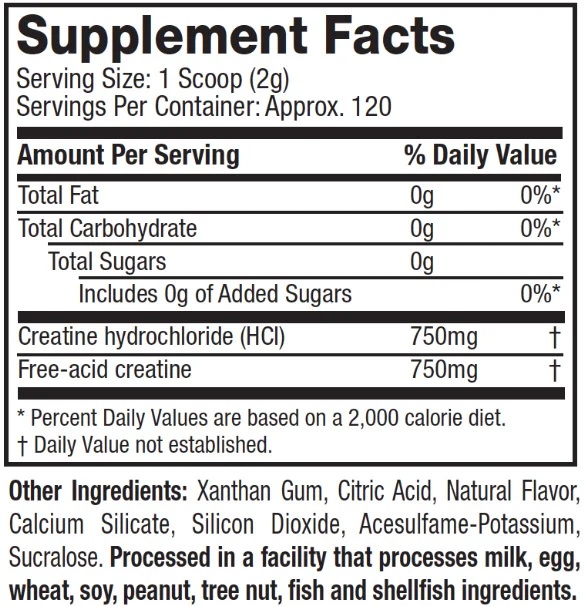 Customers who bought this product also bought: