100% Noway Protein by ATP Science is a protein supplement that shows the benefits of decades of research and development into the finest forms of protein. 
Whey protein has, for a long time, been the go-to protein for health supplements and, to be fair, for good reason. Whey protein is a great source of protein, supports the growth of lean muscle tissue, and is low in carbs and fats. 
However, science has surpassed whey protein, and ATP Science is leading the change with their Noway range, which provides protein in other ways. 
This 100% Noway Protein formula contains a unique combination of highly absorbable protein, known as bioactive dietary peptides, sourced from hydrolysed bovine collagen. 
This means that this formula offers the most biologically available protein which has been broken down already, meaning it is absorbed quickly into your body giving you the full benefit of the formula. 
As well as providing healthy support for lean muscle growth and aiding in reaching those body goals, the collagen in this formula also aids healthy and glowing skin and could assist the health of bone, cartilage, joints, and more by supporting the collagen in the body. 
Why has ATP Science used hydrolysed collagen protein in the formula?
Our muscles have between 1-10% of collagen, which helps muscles to stay strong and functioning correctly. 100% Noway HCP Protein has hydrolysed collagen protein, which will not only aid with building lean muscle mass, but it may also reduce joint pain. 
The benefits of 100% Noway Protein by ATP Science include:
Supports the development of lean muscle mass
Contains protein from hydrolysed bovine collagen
May support strength and power
Supports healthy and glowing skin
Supports skin density and elasticity
May support wound healing
Made with natural flavours
Low in sugar, carbs, calories and fats
Naturally sweetened with stevia
Contains 16g of collagen protein per serving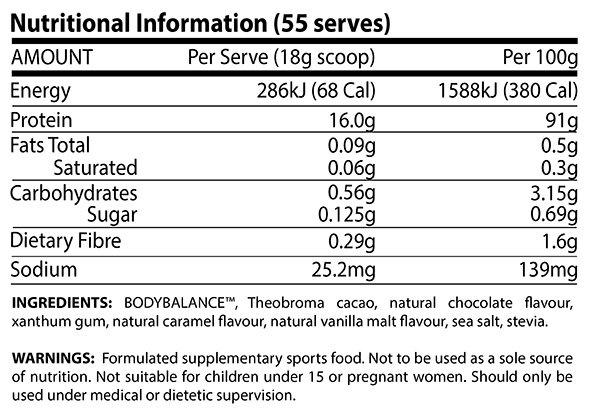 Warning: Should only be used under medical or dietetic supervision, Keep in a cool dry place away from direct sunlight. Some ingredients may be manufactured in a facility that processes milk, soy, wheat or eggs. Not suitable for children under 15 years of age, pregnant or breastfeeding women. This food is not a sole source of nutrition and should be consumed in conjunction with a balanced diet and appropriate physical training or exercise program

Customers who bought this product also bought: