From the science of Nitraflex, GAT delivers the next generation of intense pre-workout, PMP.
PMP pre-workout is a powerful formulation of clinically researched ingredients including vasoactive compounds shown to deliver an extremely focused and superior workout that will induce massive pumps and drive peak muscle performance.
PMP offers the ultimate stimulant free pre-workout. Blast through training plateaus and take your sports endurance and muscular output to the next level. Experience moew massive pumps, laser-focus and workout intensity. A powerful blend of clinically researched key ingredients formulated to deliver the ultimate in peak muscle peformance. Take evening training to the next level.
Formula Advantages:
Improved Strength & Endurance
Lasting Energy and Deep Mental Focus
Massive Pumps
Creatine Free
Laser Focus
Stimulant Free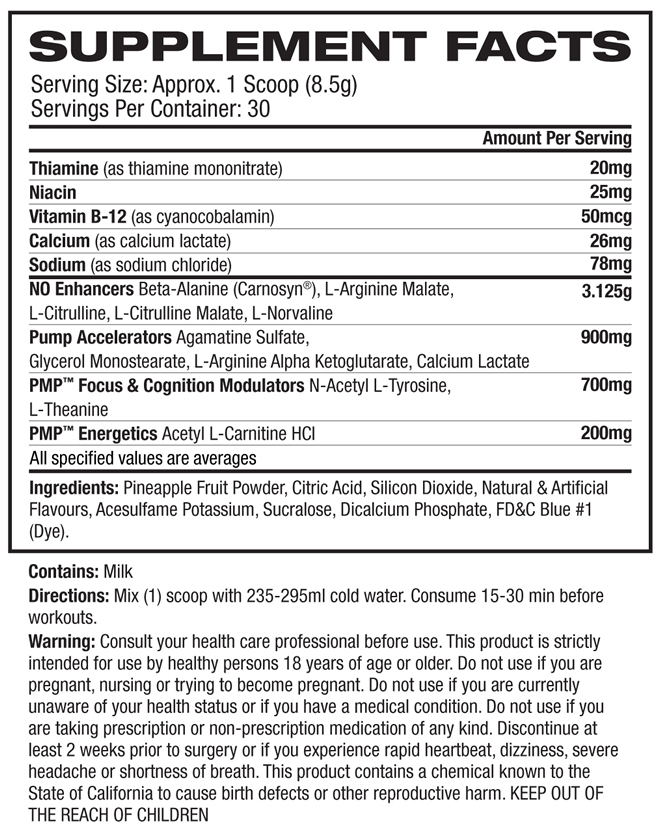 Customers who bought this product also bought: