Athletic Sport's Kamikaze is a product designed by athletes for serious training fanatics. Get the most out of every training session if you want to feel, look, and perform like an athlete. For this reason, Athletic Sport devised Kamikaze to promote your best performance with each rep. With Athletic Sport's Kamikaze, transcend your expectations and smash past what you thought was possible. You'll receive a thorough formula crafted from top-tier ingredients that is intended to work in concert with your body.
With Athletic Sport's Kamikaze, unleash the best version of yourself. You'll have an effective recipe with a good mix of stimulants, nootropics, a vasodilator complex, and adaptogens. Additionally, Kamikaze by Athletic Sport has no creatine, so you won't have any additional fluid retention.
Take Kamikaze by Athletic Sport just if you're committed to giving your best effort. This high-intensity pre-workout is made for any gym activity that calls for intense energy and attention, maximising drive, strength, and power.
When you take Kamikaze by Athletic Sport on a regular basis, you'll:
Receive a strong stimulant prior to working exercise.
Receive 11 active components.
Support the intensity of your training.
To maximise each session, get support for energy production.
Feel your mind focusing on your objectives.
Take use of a tool for better training results.
Be able to accomplish your strength goals and aid in weight gain.
Have a formula with an open label.
Thanks to this formula's lack of creatine, won't experience additional fluid retention.
With substances boosting your adrenals, you won't crash.
With Kamikaze by Athletic Sport, you can be the athlete you know you can be! Order yours right away to improve your performance and endurance. You'll be perplexed as to how you trained without it. You'll have "no more BS, just athletic sport" with Kamikaze by Athletic Sport! '.
How to use Athletic Sport's Kamikaze
Before starting your workout, combine one serve (14.5g) of this potent pre-workout with 1350ml of water and consume it right away.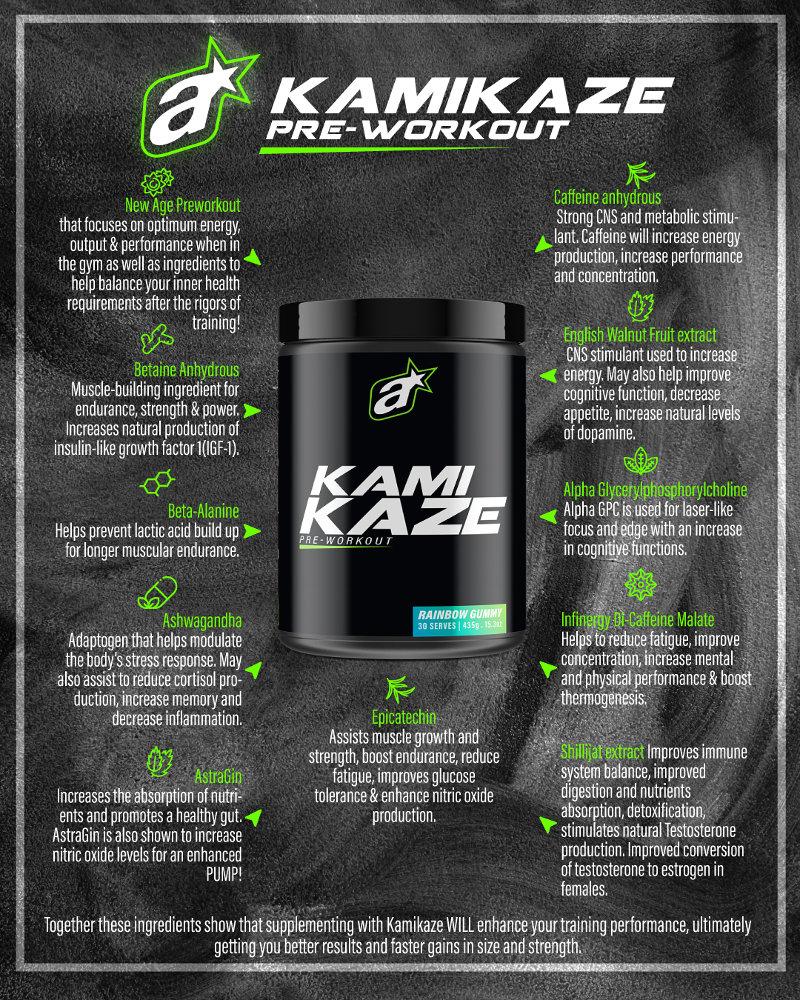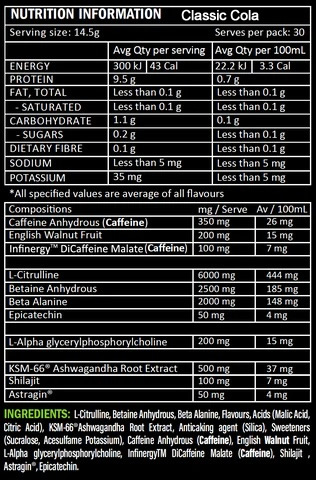 Customers who bought this product also bought: