Whey is the best protein for growing muscle in nature. Its incredible bioavailability and biological score are unmatched by any other protein. Whey protein is 100% pure in MAX'S SuperWhey. There aren't any extra sugars or carbohydrates in it. The combination of three different forms of whey—Whey Protein Concentrate, Whey Protein Isolate, and Hydrolyzed Whey Peptides—ensures that you receive a quick and sustained intake of protein and amino acids so that you may continue to grow muscle for longer.
100% Pure Whey Protein.
No additional sugars or carbs.
Ultra and Cold Filtered Whey.
Fantastic Muscle Gains!
In one fantastic composition, MAX'S SuperWhey blends the three greatest types of whey:
One of nature's top muscle builders and health enhancers, whey protein concentrate (WPC) is a great option for gaining muscle while also keeping you healthy and active during your hardest workouts. Since WPC digests more slowly than WPI, it gives your muscles the nutrition they need to keep you growing for longer.
Nature's most bio-available muscle-building supplement is whey protein isolate (WPI). To provide incredibly pure and quickly absorbed whey protein, sophisticated "Cross Flow" Micro and Ultra Filtration is used in its production. WPI has a perfect balance of amino acids for mending and constructing human muscle. It also has significant concentrations of branched chain amino acids, such as L-leucine, which are important regulators of muscle synthesis.
Pure whey protein called hydrolysed whey protein isolate (HWPI) has undergone enzymatic breakdown to produce tiny peptides and amino acids that practically do not need to be digested and may be absorbed quickly. For a speedy recovery after exercise, it is best taken right away.
SuperWhey is minimal in fat and carbohydrates, and each 30gm serving has about 22gm of muscle-building whey. By simply include two servings of SuperWhey in your daily diet, you may recover more quickly from each challenging workout and gain more lean muscle.
How Is Super Whey Taken?
Take 2 serves per day between meals. To maximise recovery on training days, consume one serve within an hour of concluding your workout. 200 ml of water or low-fat milk and 30gm (about 1 scoop) should be added to a shaker. Shake for 30 seconds or until combined. Consume in 30 minutes or less.
Who may consume Super Whey?
Trainers wishing to speed up recuperation and encourage the development of lean muscle can consider MAX'S Super Whey.
FAQS
Can it help me put on weight?
SuperWhey can indeed be used to help you gain weight. For optimal effects, mix two scoops with 400–500 ml of milk and drink twice–three times daily.
Can you take it right before bed?
Yes, you can take SuperWhey before going to bed. Since the WPC is a protein with a medium absorption rate, it will boost development and recuperation while you sleep. However, you might think about taking MAX'S Anabolic Night at bedtime for best benefits.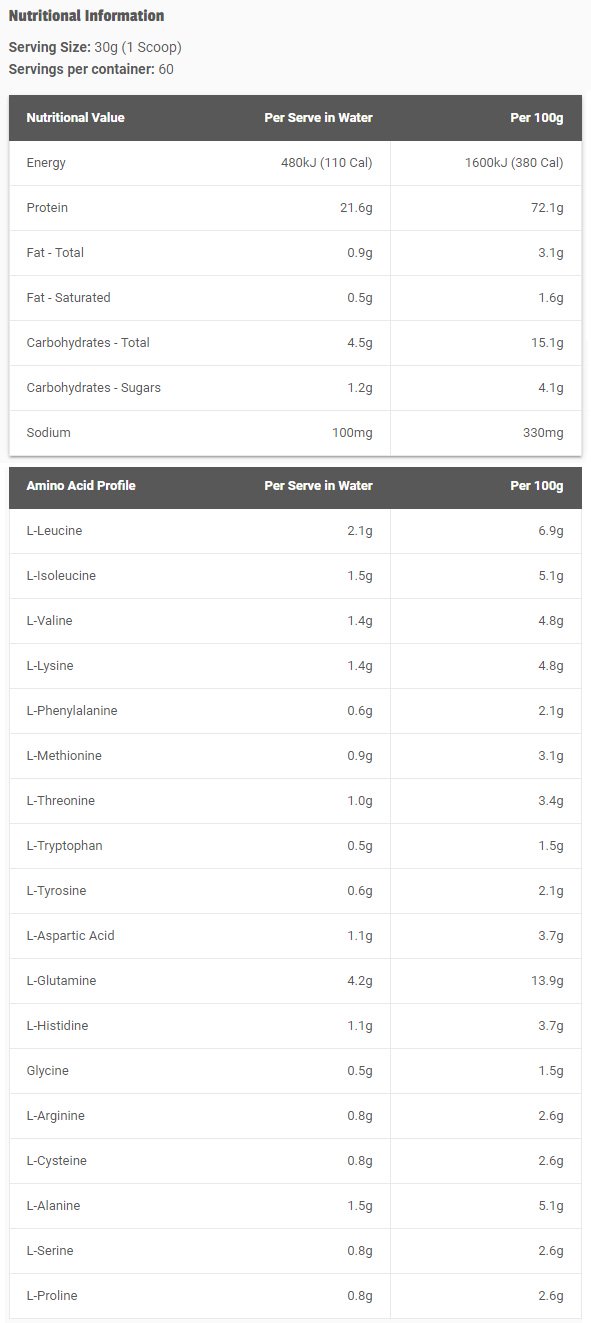 Customers who bought this product also bought: