One of the most potent and quick-acting new fat burners available is called The Ripper! Within minutes of the first dose, this delicious, full-strength solution mixes and begins to work. You can feel the fat burning from this.
Gain Initiation.
Learn about the Tribe.
Flavour of nature.
Nutritional supplement
30 portions.
Produced in a facility that adheres to GMP standards.
No gluten.
Suited for vegans.
The Ripper! is a potent mixture that works quickly to burn fat, suppress appetite, and provide clean, continuous energy throughout the day without the jitters or caffeine crash that are frequently associated with other weight reduction solutions.
Try The Ripper! right away if you want a fat burner that hits like a lightning bolt and kicks like a bull.
This full strength solution, which is solely intended for dedicated users, begins to function minutes after the first dose.
You can feel the fat being burned here.
This is how plugging into lightning feels like!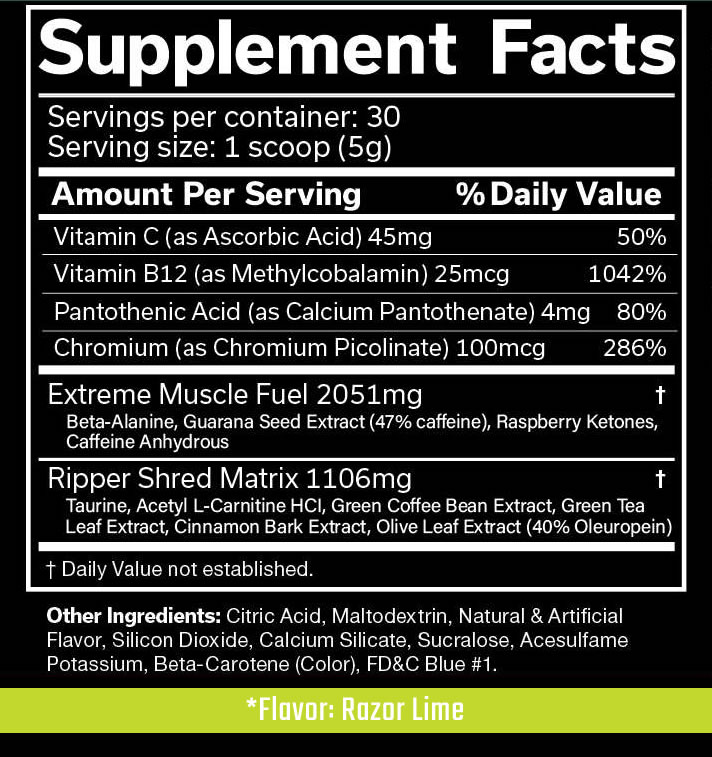 Customers who bought this product also bought:
X50 Lifestyle
Free Shipping Australia Wide - Green Tea Twin Pack by X50 Lifestyle
Max's Supplements
Free Shipping Australia Wide - Super Whey by Max's Pro Series
Max's Supplements
Free Shipping Australia Wide - Shred System - Fat Stripping by Max's