Onest Thermosleep
If only you had the ability to alter your body's composition while you slept. For most people, this sounds like a pipe dream, but with Onest Thermosleep from Supplement Mart, you can make this fantasy a reality.
Thermosleep is a tasty concoction of cutting-edge ingredients that has been scientifically proven to help increase your body's ability to burn fat. With Green Tea and Raspberry Ketones, you can gently stimulate your body's natural thermogenic process while you sleep. The chemicals Resveratoral and Glycinbe continue the fat mobilisation assistance without even so much as batting an eye.
Faster Sleeping.
Savour a deeper nap.
Natural Stress Reduction.
An energised awakening.
Burn Additional Belly Fat.
Better Sleep Than Ever
Having trouble sleeping is a guaranteed way to make tomorrow a nightmare.
To enable profound relaxation and high-quality sleep, we've created a recipe using some of mother earth's most powerful substances, including GABA, melatonin, ashwagandha, and 18 more.
Without any unpleasant "sleeping pill" side effects, ThermoSleep helps you go to sleep more quickly, remain asleep longer, and wake up feeling rested and energised.
On the Fat Burner, Cravings Off
ThermoSleep supports you in attaining your weight loss goal more quickly by decreasing late-night food cravings and lowering hunger.
Innovative ingredients that combat fat from all sides are included in every meal. While you sleep, raspberry ketone and green tea increase your body's thermogenic activities. Resveratrol prevents the growth of new fat cells while reducing the size of existing ones.
With ThermoSleep on your side, just think of how quickly your body will change!
Combat Anxiety & Stress Natural Method
Nothing slows down fat burning like the high levels of cortisol that are present throughout the day and night in your body.
Some of the most researched substances that have been shown to naturally reduce stress and anxiety have been added. You can experience zen-like relaxation and sensations of well-being thanks to the interaction of GABA, Ashwagandha, magnesium, and melatonin.
Then, 5-HTP, a chemical produced by the body that is in charge of controlling mood and soothing the body and mind, is supplied as "feel good" support.
THERMOSLEEP: WILL IT BREAK MY FAST?
Since ThermoSleep has no calories, it won't end your fast.
ARE STIMULANTS CONTAINED IN THERMOSLEEP?
Thermosleep is not a stimulant.
While you sleep, the fat-burning components work to speed up your body's natural fat-burning processes.
IS THERMOSLEEP VEGAN, VEGETARIAN AND KETO FRIENDLY?
ThermoSleep is indeed vegetarian-friendly and keto-friendly.
ThermoSleep does not contain any animal-based products, despite not being vegan.
Since ThermoSleep is produced in the same location where our Whey Iso Pro is processed, it cannot be certified vegan.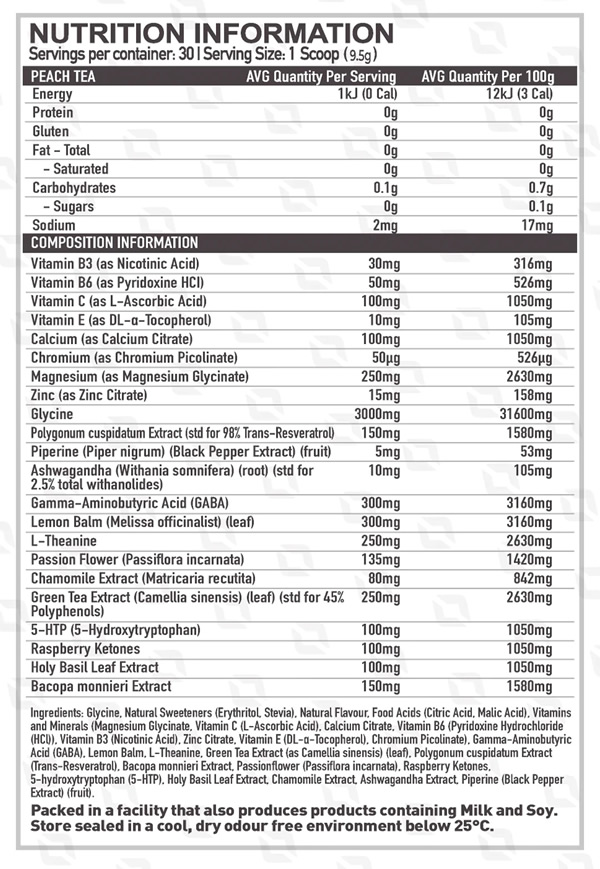 Customers who bought this product also bought: