EHP Labs Pride Pre-Workout
Created to feed the beast within, EHP Labs Pride pre-workout is for all out there who train hard and are hungry for more from your usual pre-workout. This no-nonsense mix won't have you cutting your teeth on the unnecessary - each serving is packed with explosive energy and the recovery to support you and your PRIDE through even the most brutal of sessions! An industry first combining performance, energy, and recovery; you can expect no itch, crash or tingles in turn providing you with energy, focus, and pumps to unleash the beast within.
Each scoop of EHP Labs Pride is packed full of:
Pentaffeine™: This 5-stage energy blend has been shown to increase exercise output by providing a sustained release of energy to help carry you through even the most rigorous of exercises.
Bitter Orange Extract: Working in perfect synergy with caffeine, Bitter orange extract can stimulate the central nervous system (CNS) which can support the uptake of caffeine making it more potent.
Taurine: A real-deal beast ingredient to support your nervous system.
Skin-splitting off the bone pumps: Nitrosigine's interaction with the nitric oxide cycle can support both Pump and Recovery when used in conjunction with Citrulline Malate and with no tolerance building or tingles is the perfect to those who might be sensitive to Beta Alanine.
Essential / Branch Chain Amino Acids: Containing the perfect 2:1:1 blend of BCAA's and 9 essential amino acids, EHP Labs Pride has you covered from all aspects of recovery regardless if you're a weekend warrior or Zac Perna himself.
Nootropics: EHP Labs Pride contains Tyrosine, Taurine and Phosphatidylserine which can help to maintain a healthy and alert brain to really get you in the zone.
With explosive energy, pumps that are off the wall and the recovery to tackle anything you throw at your body, are you ready to take on the very best and unleash your true beast inside? Simply mix 1 serving of EHP Labs Pride pre-workout into chilled water or your favourite beverage and prepare to be the king of your workouts!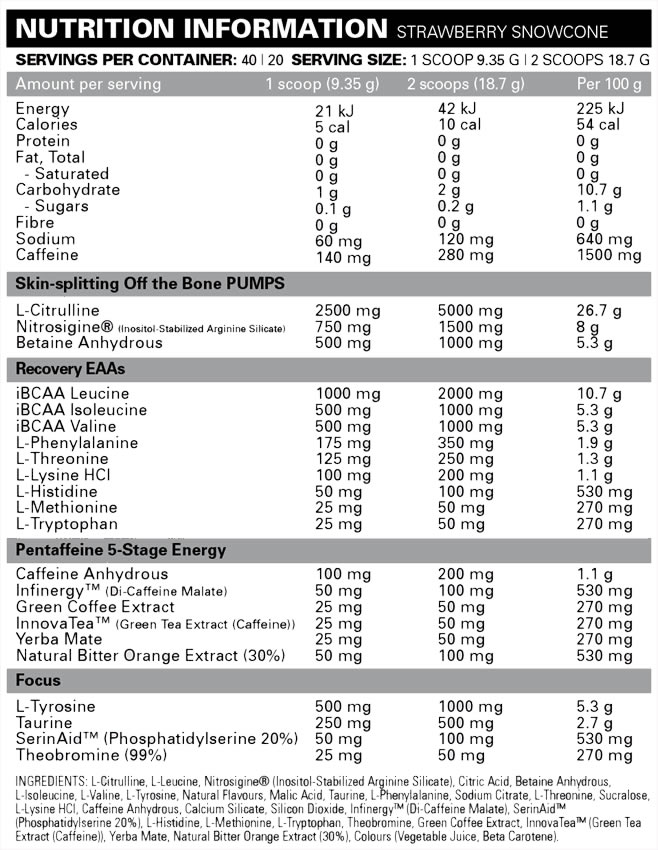 Customers who bought this product also bought: