On a mission to bring you the highest-quality whey protein to ever exist, EHP Labs is proud to bring you their new formula, Isopept. EHP Labs is always looking for new ways to help you optimise your training. With Isopept, you'll be fuelling all the hard work that you've been putting in at the gym with non-GMO hydrolysed whey protein isolate. Replenish your muscles after a gruelling training session and let your body and Isopept do the rest of the hard work for you.  
Amongst having premium protein, this formula incorporates Ashwagandha and Theanine to help you stress less so you can gain more. Oh, and don't worry about bloating, this formula blends anti-bloating digestive enzymes into the delicious mix so you can enjoy all the benefits of your whey protein. With the extra support from Isopept, you'll be reaching the goals you once thought were impossible. The only thing you'll be wishing you had was more of it! Isopept really does have it all. 
When you take Isopept by EHP Labs you will: 
Support the recovery and growth of your muscles 
Encourage stress relief after a tough training session 
Support a healthy gut 
Maintain a healthy immune system 
Reduce muscle soreness and cramping post-workout 
This formula has been designed to tick every single box you could think of. Your body will rapidly absorb all the nutrients within the formula and use it to recover and build the muscle you've been working so hard for. 
In each serve of Isopept by EHP Labs you receive: 
27 grams of protein 
130 calories 
140mg of calcium 
1.2mg of iron 
300mg of potassium 
225mg of vitamin C 
0.6 grams of Thiamine 
0.8 mg of riboflavin 
20mg of Niacin 
0.98mg of Vitamin B6 
90mcg of vitamin B12 
2mg of Vitamin B5 
25mg of ProHyrdolase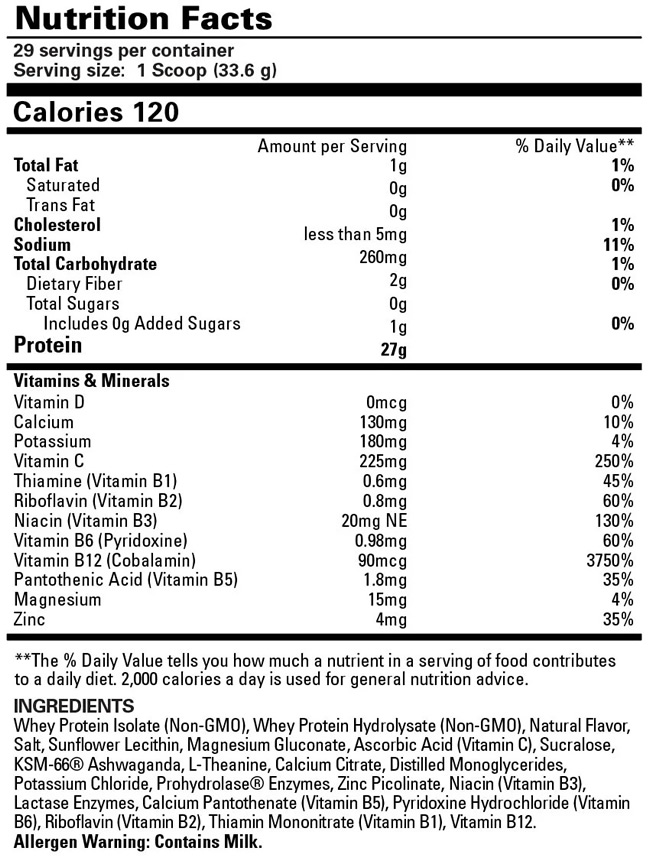 Customers who bought this product also bought: