ENJOY THE ENERGY, FEEL THE BURN AND GET ACTIVE
METABOLISM
Feel amazing and in the zone with Taurine, Tyrosine and Caffeine so you're enjoying every step of your journey.
BURN & SHRED
You will feel the potent shredding power of Acetyl L-Carnitine, Bitter Orange Herbal Extract, Hydroxycitric Acid, Conjugated Linoleic Acid and Green Coffee Bean.
ENERGY
Energy and feel-good vitamins and minerals to help you achieve your results.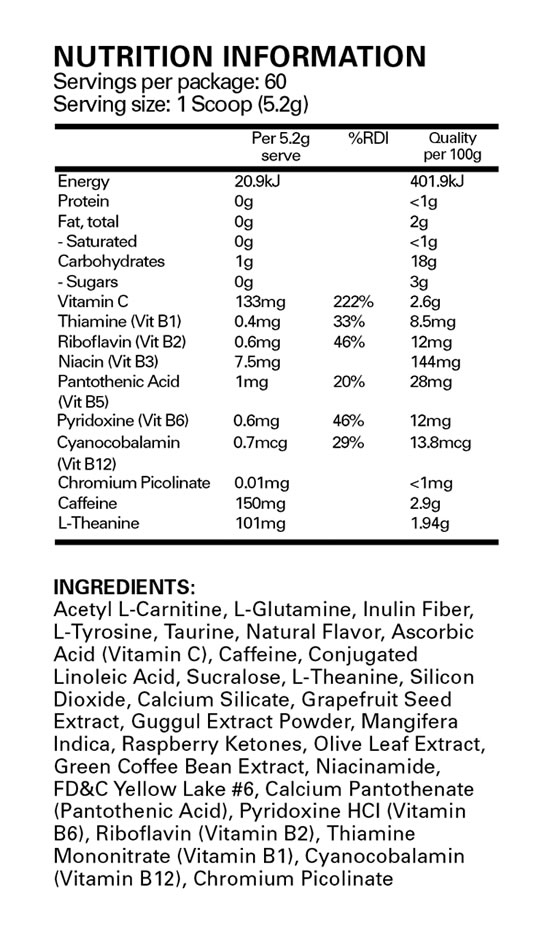 Customers who bought this product also bought: