Max's Absoulte Mass - PREMIUM MASS BUILDER
Blended protein for sustained release to maximise anabolic window
Over 60 grams of protein per serve
Added and naturally occurring BCAA's (Leucine, Isoleucine and Valine) – 14 grams per serve
Added Glutamine for fast recovery after big gym sessions – 8.5 grams per serve
Sustained release carbs for energy and to fuel growth
MASS support nutrients to stimulate growth and increase energy
Mixes instantly and tastes amazing
It's all in the formulation. Our Science Team, directed by yours truly, have developed the ultimate Mass Gainer. It's designed to make you look like you're really "on something!" It combines our sustained release Anabolic Protein Blend with our mass building GlycoForce Carb Complex and our muscle stimulating Mass Support Matrix to get you growing BIG TIME.
So if it's massive size and weight gains you want, look no further Bros – MAX'S ABSOLUTE MASS is where it's at!
Suitable For – MAX'S Anabolic MASS is recommended for trainers whose goal is to gain weight, muscular size and build a strong and powerful physique. It is also suitable for trainers who want to optimize recovery after hard training or sport.
Recommended Usage – Add 2 – 4 scoops to a blender or shaker with 500 ml of water or whole milk and mix for 30 seconds until completely dispersed. Take 1 – 2 serves per day in addition to regular meals. Dosage may be adjusted up or down based on appetite and to meet training needs. (1 scoop = approx. 50g)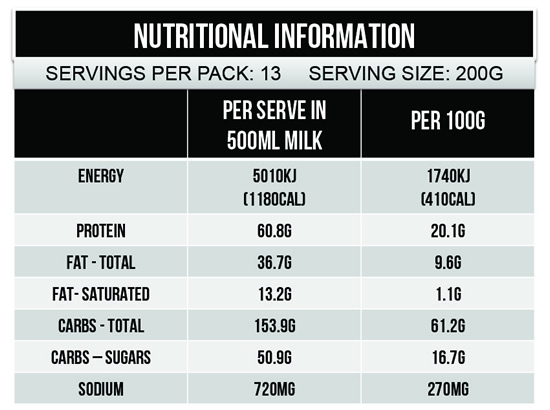 Max's Anabolic Night
24g protein
Anabolic growth hormone complex
Calming herbs help your anabolic sleep cycles
Essential slow release proteins
Suitable For – MAX'S Anabolic Night is suitable for all levels of trainers is designed for trainers and athletes who want to maximise recovery and muscle growth during sleep. It can be used on a fat shredding, mass building or muscle maintenance program.
Recommended Usage – Take 1 serve about 30 minutes before bed. For a fat stripping program add one scoop to a blender or shaker with 200 – 250 ml of water and mix for 20 seconds until completely dispersed. For a mass building program add 1 – 2 scoops in 500ml of milk.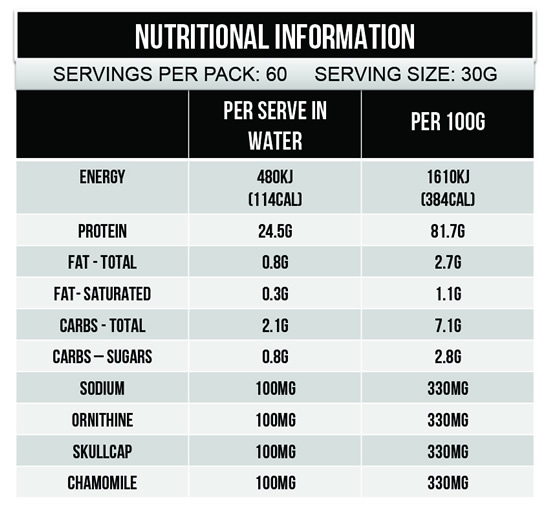 Customers who bought this product also bought: