If you are serious about improving your physique or your performance then you need to be just as serious about your nutrition as you are your training.
Utilising minimal ingredients and only the highest quality of whey proteins, Rule 1 WPI is a premium grade, high protein-yielding product that contains literally ZERO fillers.
25g Protein
0g Fat
1g Carb
6g BCAA's
With ZERO gums, ZERO creamers, ZERO sugar, ZERO fat, ZERO gluten (exc cookies & cream), ZERO fillers and ZERO amino acid spiking, Rule 1 is truly one of the cleanest, highest yielding proteins on the market of WPI's.
With over 6g of BCAA's and just under 87% of protein per serve, Rule 1 WPI provides the perfect shake of naturally occurring proteins with clinically proven muscle building amino acids through added fortification.
For optimal results, consume post workout for muscle recovery or daily to enhance protein intake up to a level that suits you the best.
Oh and did we mention…
The flavours are INCREDIBLE!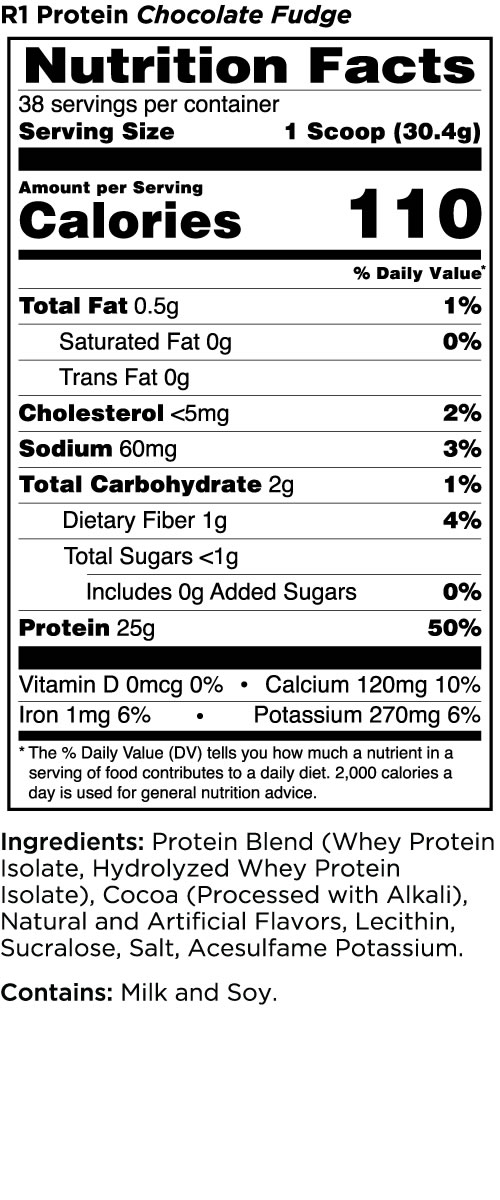 Customers who bought this product also bought: