Inspired DVST8 BBD (Big Black DVST8)
Get the most out of your training – use Inspired DVST8 BBD pre-workout! As one of the highest performing pre-workout supplements on the market, it has been designed to ultimately boost your training sessions by using 10 active fitness accelerating ingredients. These ingredients provide increased endurance levels for energy sustainability and overall better performance. To get the most out of your training, using a pre-workout is important. Especially serious lifters and athletes need massive amounts of energy and focus to fuel their intensive workouts.
High stimulant pre-workout.
With 10 active ingredients.
DVST8's strongest formula.
10'200mg truth matrix for pumps.
Fast energy release.
2000+mg Per4M matrix for energy & focus.
Inspired DVST8 BBD pre-workout consists of three supplementary ingredient matrixes: The Truth Matrix, Per4m Matrix and the Uptake Matrix, all of which are scientifically and conveniently combined into one powdered beverage for ultimate workout performance. Its anti-crash formula ensures an efficient workout without feeling exhausted during or post-exercise. Each serving contains 375mg of caffeine for incredibly maintained focus and extra energy. This stimulant increases the activity of your brain and nervous system, raises your body temperature and supports a more intense workout. Simply use Inspired DVST8 BBD pre-workout 30-45 minutes before your workout and prepare yourself for a powerful session!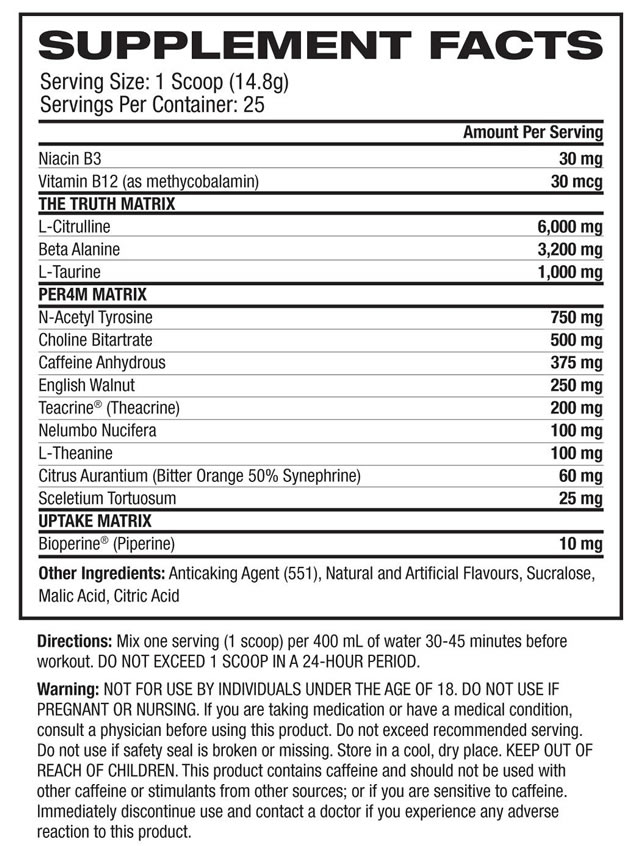 Customers who bought this product also bought: