DETAILS
Blended protein for sustained release, longer growth window and appetite control.
Low in fat and carbs
Added and naturally occurring BCAA's (Leucine, Isoleucine and Valine).
Fat burning thermogenic formula.
Looking to hold onto all that hard-earned muscle you've built while burning off the fat?
Or are you trying to burn some fat while building lean muscle?
Max's Pro Series Supershred is the perfect combination of a high-quality protein blend, mixed with key thermogenic amino acids and extracts, designed to optimise metabolic function while supporting muscle recovery.
Increase Metabolism
Repair Muscle
Control Appetite
Combining high-quality whey with calcium casein ensures your muscles are being fed the key amino acids required for muscle growth, while also supporting hunger due to its slow release of amino acids into the blood stream.
What about fat loss you ask?
Max's Supershred has you covered on that front as well, utilising effective extracts to stimulate the breakdown of fat, enhance thermogenesis and control carbohydrate use to ensure no extra fat is stored while maximum fat is burned.
Key Ingredients
Protein Blend
Max's Supershred uses a 3-phase blend of whey protein isolate/concentrate and calcium caseinate. Whey protein is clinically proven to be the most anabolic or muscle restorative protein source, is fast digesting and yields a high amino acid content, while calcium casein is slower digesting and is highly effective in preventing muscle breakdown while simultaneously reducing your appetite.
Thermogenic Blend
The Supershred thermogenic blend utilises Acetyl L-Carnitine and co-factors, which are responsible for enhancing the breakdown and transportation of fatty acids into the muscle where they are then burned as energy. Combined with these is added CLA, which is a healthy fat that prevents muscle loss, as well as green tea and guarana extract, which support a healthy metabolism and aid in increasing fat breakdown.
DIRECTIONS
Take 2 serves per day between regular meals – one of these should be post training. Mix 30 grams (approx. 1 scoop) in a shaker with 200ml of low fat milk or cold water, and shake for 30 seconds or until powder is fully dispersed. Consume within 30 minutes.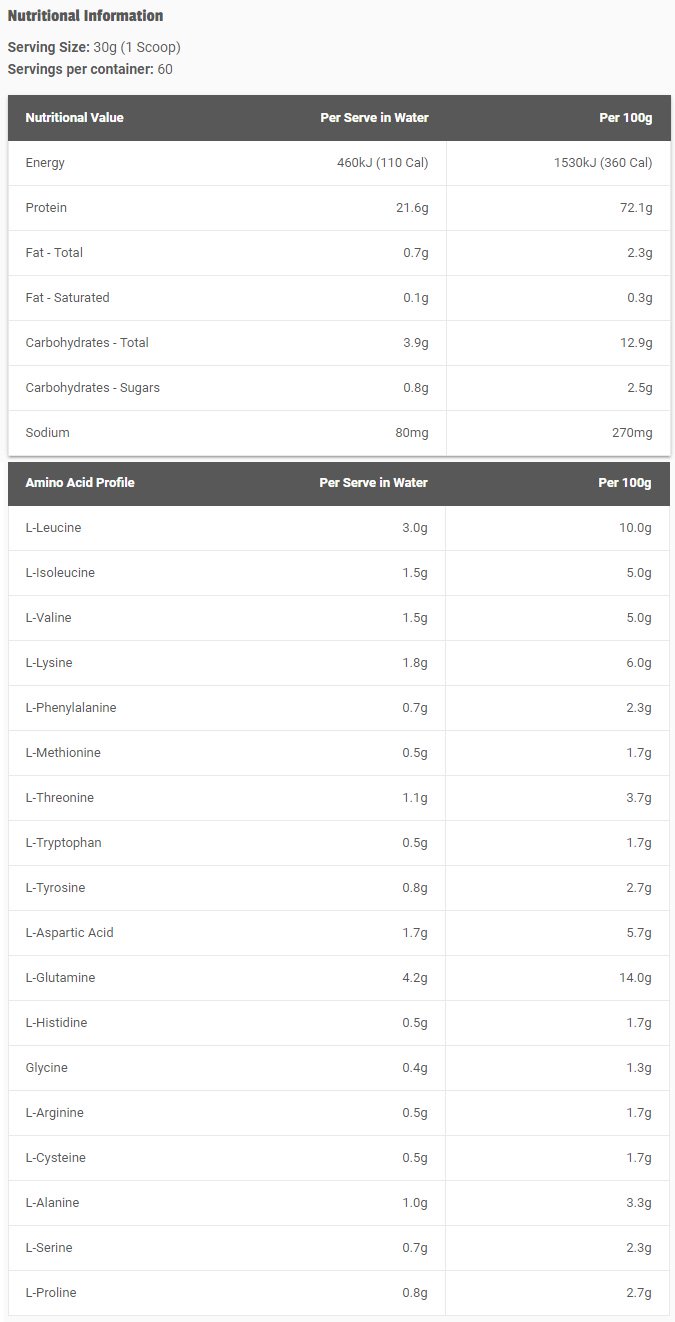 Customers who bought this product also bought: