Organic Apple Cider Vinegar Capsules
If you're serious about your health then you will already know about apple cider vinegar (ACV). What's even better is, you will also already be aware of its taste and its warm fuzzy burning feeling it gives you when you swallow it first thing in the morning. But ALAS… no more burning throat! BodyScience, as per usual, has jumped ahead of the market and provided us with all the benefits of ACV but in the ease of a CAPSULE! Containing only one ingredient, ACV (including the mother), BodyScience is revolutionising your approach to a healthy digestive system in an easy to take capsule. Support a healthy gut flora, stimulate improved digestion and enhance general gut health with the ease of a capsule and say goodbye to the burning throat feeling you are used to.
Directions For Use
Open two capsules and empty the contents into your favourite drink or onto yoghurt or cereal. Take 2 capsules daily.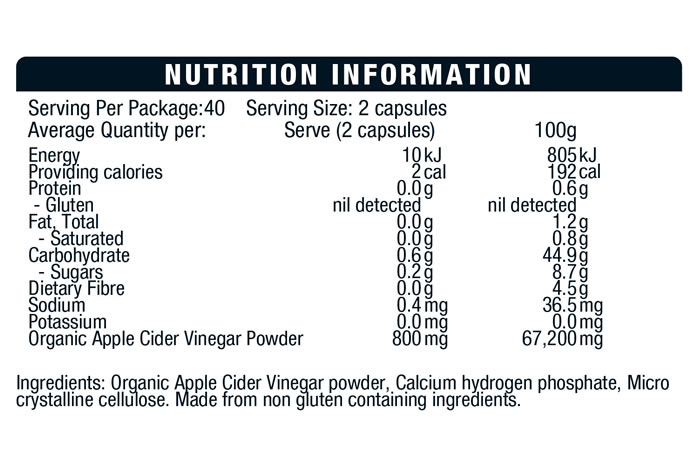 Customers who bought this product also bought: