Combining the 3 most important essential amino acids for muscle growth and repair, Scitec Xpress BCAA's utilise the efficacious 2:1:1 ratio of BCAA's, meaning L-Leucine is dosed at 2 times the amount of its counterparts L-Isoleucine and L-Valine.
Increased recovery
Enhanced performance
Reduced fatigue
Supplementing with BCAA's around training has been shown to increase time to fatigue, reduce perceived pain during high intensity exercise and may also help increase protein synthesis (growth) during critical times of muscle breakdown and repair.
Consuming BCAA's in powder form with no added fillers ensures the optimal dose of BCAA's are provided at speed when it matters most.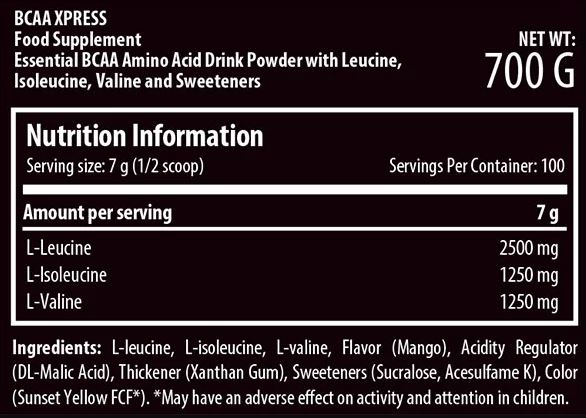 Customers who bought this product also bought: