RSP Nutrition is pleased to launch RSP Nutrition Quadra Lean, the thermogenic alternative to their best-selling weight reduction product. Quadra Lean Thermogenic is made to burn fat while also giving you pure energy and natural focus. A complete list of all the strong ingredients in this robust thermogenic may be seen on the nutrition panel.
L-Carnitine 500 mg for weight loss.
200 mg of natural caffeine for energy.
Focus - 50 mg Alpha GPC.
25 milligrammes of Thermo Grains of Paradise
60 servings.
Dietary supplement
Quadra Lean - Thermogenic Weight Loss.
Introducing QuadraLean, the thermogenic version of our top-selling weight loss product. It is made to focus and provide you natural, clean energy while burning fat at the same time. On the clear supplement facts panel, you can see the effective dosages of the main substances that have been supported by research.
Key Advantages Involve:
Using CLA and L-Carnitine to burn fat
Natural caffeine from green tea for clean energy.
Thermogenesis: The Paradise Grains.
Alpha GPC and choline bitartrate are the focus.
Suggested Use
Before your largest meal of the day, consume 1 serving. Take no more than three capsules in a day.
Other Substances
Titanium dioxide, gelatine, plant cellulose, silicon dioxide, and magnesium stearate.
Warnings
Before using, see a doctor if you are pregnant, nursing, have a medical condition, or are taking medication. Keep little children away from the area.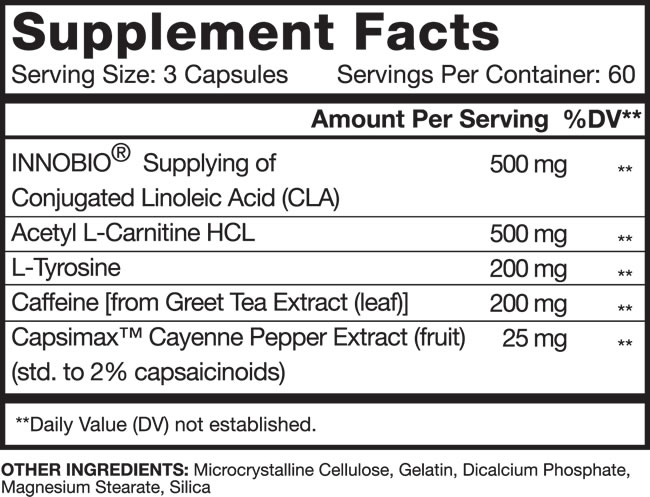 Customers who bought this product also bought: