Are you ready to take your recovery to the next level? BCEAA Ultra by Body Science BSc is a unique combination of amino acids giving you greater anabolic power. The scientifically formulated blend brings in together all the nine essential amino acids, giving you greater muscle recovery and development.
We need essential amino acids to be performing at peak. When training hard at the gym we deplete our bodies from essential nutrients, so replenishing is necessary. Body Science has created the perfect supplement with BCEAA Ultra.
When you take BCEAA Ultra by Body Science BSc you'll:
Build more lean muscle due to the presence of all nine essential amino acids. Speed recovery means you can get back to the gym quicker.
Repair and maintain muscle. The right diet, exercise regime and supplementation will help you achieve your goals.
Improve muscle recovery. You will be able to get back to the gym quicker with faster muscle recovery with the combination of BCAAs and EAAs.
Recovery is quicker due to the added glutamine in the formula which may assist with muscle recovery after strenuous exercise. Glutamine also helps with immune function.
Metabolise amino acids efficiently due to the presence of vitamin B6, which its primary role is assisting BCAA synthesis.
BCEAA Ultra is vegan, sugar and gluten-free, which is perfect for people with specific diets and allergies. With no added sugar and only 36 calories per serve you know you won't be blowing out the macronutrients in your diet.
In each 12g serve of BCEAA Ultra by Body Science BSc you'll get:
5g of BCAAs to help maintain muscle tissue and maximise fat loss
500mg of glutamine for recovery and immune function
2g of EAAs to increase muscle growth and energy production
5mg of Vitamin B6
2:1:1 high leucine ratio
No added sugar
No gluten
The unique combination in BCEAA Ultra by Body Science BSc is packed with all the nutrients needed for complete recovery, muscle repair and performance. Take it before you hit the gym for optimal results and during times of caloric restriction if you are trying to lose weight and maintain muscle.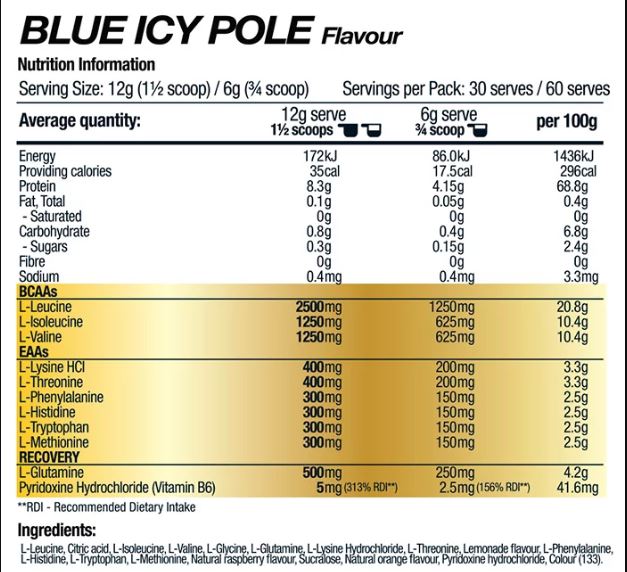 Customers who bought this product also bought: