Alpha Amino Ultimate™ takes the legendary recovery and hydration of Alpha Amino, and combines it with added ingredients to increase strength and muscle building.
In every serving Alpha Amino Ultimate™ contains 13 amino acids including 5g of BCAAs at the clinically studied 2:1:1 ratio.
Each serving also contains 3g of MyoeDgeTM HMB and 750mg of Creatine HCL to create the ultimate strength and muscle building amino formula. Even with these ultimate additions, Alpha AminoTM Ultimate is completely stimulant-free, tastes incredible, and has 0g of sugar per serving!
In addition to the muscle building side, Alpha Amino Ultimate™ also helps support cellular hydration with ingredients like patented and clinically studied BetaPower® Betaine and coconut water powder.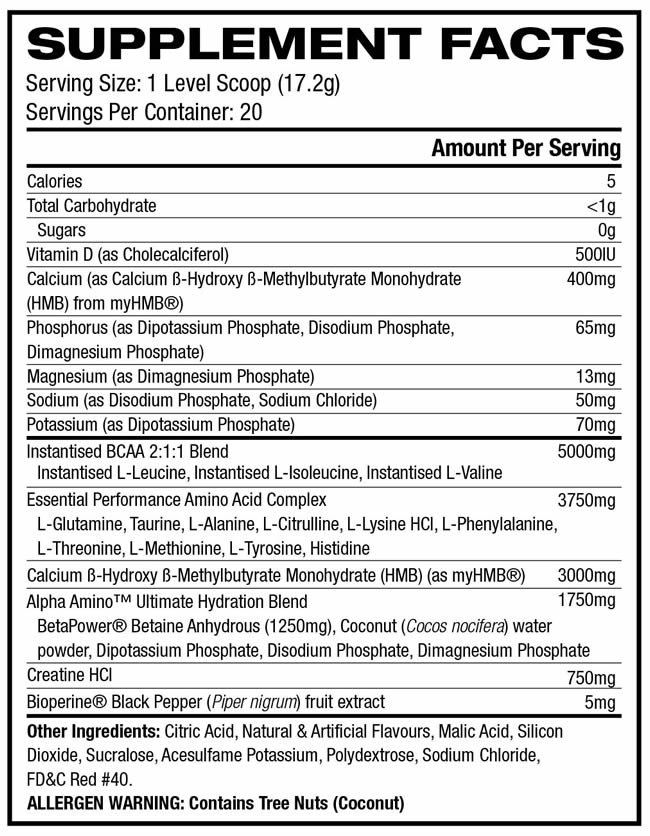 Customers who bought this product also bought: