Optimum Gold Standard 100% Whey
Optimum 100% Whey Protein won the Supplement Of The Year and Protein Powder Of The Year award for 2005, 2006, 2007 and 2008! Since the very beginning, Optimum Nutrition has raised the standard by which all other whey protein supplements are judged. Now we're raising the bar again with the 3rd generation of ON 100% Whey Protein: ON 100% Whey Gold Standard. To give you more of what you want (pure, unadulterated whey protein) with less of what you don't (fat, saturated fat, cholesterol, lactose, and other carbohydrates) with every serving. This whey protein supplement is no exception.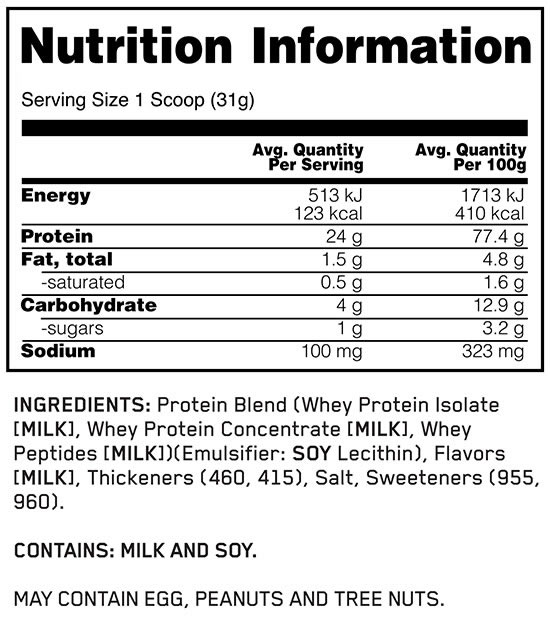 ---
Optimum Gold Standard 100% Casein
Sometimes slower is better - especially when it comes to the rate of protein digestion. While rapid protein absorption is desirable immediately before or after exercise, delayed release is probably more beneficial throughout the remainder of the day.
Casein proteins are pH sensitive and gel in the acidic environment of the stomach. As a result, it can take more than twice as long for caseins to be broken-down into their amino acid subcomponents than whey and other proteins. Because of their unique time-released qualities, caseins are aptly described as anti-catabolic or muscle-protecting proteins.*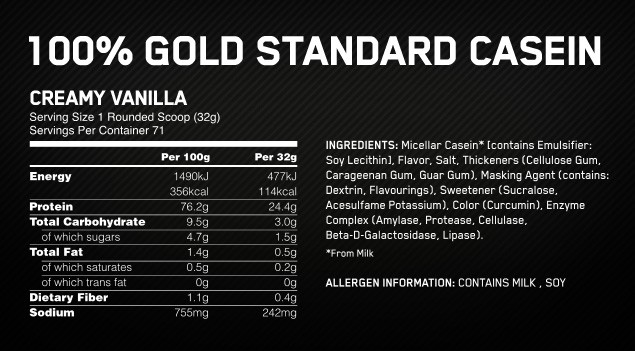 ---
Optimum Nutrition Micronized Creatine Powder
Each serving supplies a full 5 grams (5000 mg) of 99.9% pure Creapure brand Creatine Monohydrate. The patented production method used to produce this Creatine yields a tasteless, odorless powder that mixes easily into water or juice and does not readily settle to the bottom. As a result, the gritty taste or texture you may have experienced with other Creatine powders is not associated with this product.
Customers who bought this product also bought: