Maxine's CLA – Conjugated Linoleic Acid
Maxine's CLA is pure Conjugated Linoleic Acid, a proven fat metaboliser, in an effectively dosed serving. Take Maxine's CLA daily to accelerate fat burning, improve metabolism and help you feel vital, active and focused.
BURN body fat
Increase your metabolism
Promote a lean, healthy body
Improve blood lipid profile
How To Take CLA – Conjugated Linoleic Acid
Take 1 Capsule (1 serving) 3 times daily with main meals. Do not consume on an empty stomach.
MAXINE'S CLA INGREDIENTS PER SERVE 1000mg:
Conjugated Linoleic Acid 85% Containing Active Isomers cis-9, trans-11 Isomers (1000mg).
OTHER INGREDIENTS: Gelatin, Glycerin, Purified Water.
ALLERGEN WARNING: Manufactured in a facility which processes products containing Milk, Egg, Soy and Wheat. Store below 30°C.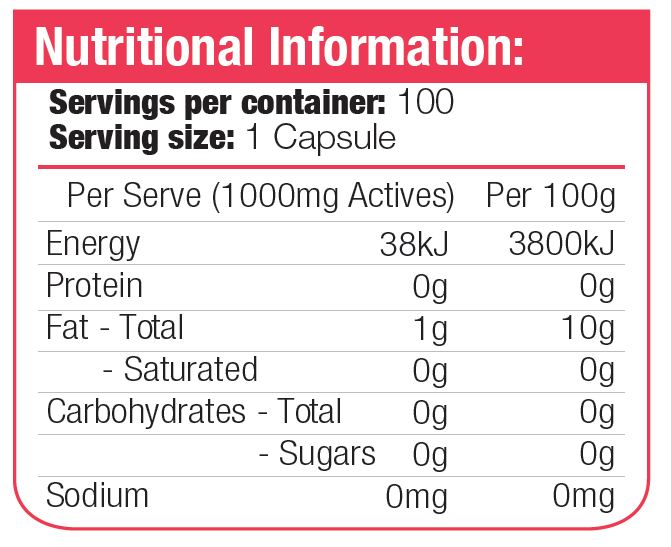 Customers who bought this product also bought: