MAX'S LAB SERIES - BCAA is an advanced combination of Micronised Branched Chain Amino Acids in a proven 10:1:1 ratio designed to maximise energy, recovery and protein synthesis after training.
High Leucine Complex
Promote Protein Synthesis
Pharmaceutical Grade
Convenient Capsule Form
MAX'S PURE BCAA'S 10:1:1 INGREDIENTS PER SERVE (2000mg):
L-Leucine (1668mg), L-Isoleucine (166mg), L-Valine (166mg).
OTHER INGREDIENTS: Povidone, Maltodextrin, Vegetarian Capsule.
ALLERGEN WARNING: Manufactured in a facility which processes products containing Milk, Egg, Soy and Wheat. Store below 30°C.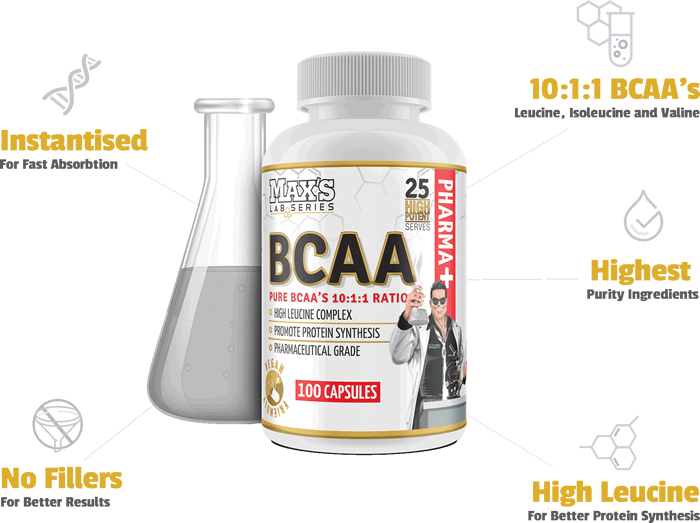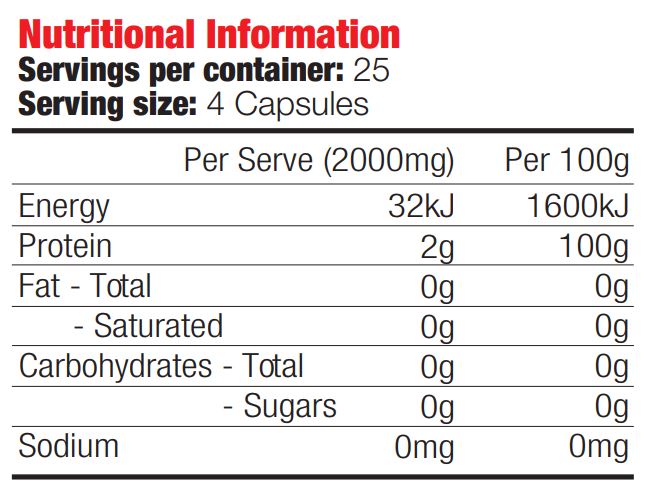 RECOMMENDED USAGE:
Take 4 capsules throughout the day. Take 2 Capsules immedietly after training and 2 capsules before bed to aid muscle recovery and growth while you sleep. Can also be taken at other times during the day. 
Customers who bought this product also bought: