MAX'S LAB SERIES - CLA is a pure dose of pharmaceutical grade Conjugated Linoleic Acid in a scientifically formulated ratio of isomers designed to maximise your bodies ability to burn subcutaneous and visceral body fat and promote lean muscle growth.
Pure Pharamaceutical Grade CLA
Reduced Muscle Loss Whilst Dieting
Improved Blood Lipid Profile
No Sweeteners or Flavours
MAX'S PURE CLA INGREDIENTS PER SERVE (1000mg):
Conjugated Linoleic Acid 85% Containing Active Isomers cis-9, trans-11 Isomers (1000mg).
OTHER INGREDIENTS: Gelatin, Glycerin, Purified Water.
ALLERGEN WARNING: Manufactured in a facility which processes products containing Milk, Egg, Soy and Wheat. Store below 30°C.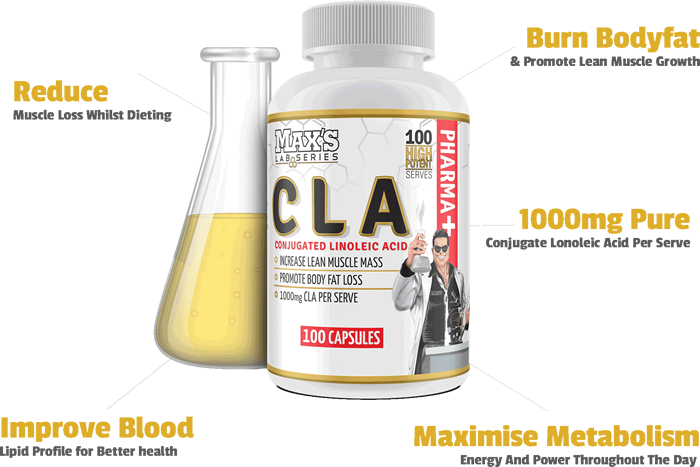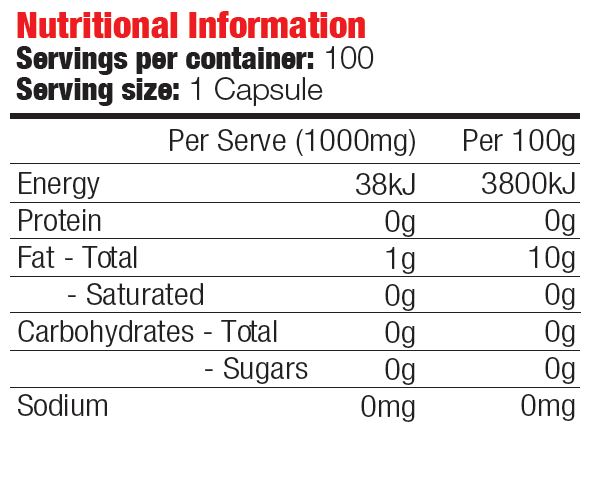 RECOMMENDED USAGE:
Take 1 capsules (1 serving) 3 times daily with main meals.
Do not consume on an empty stomach.
Customers who bought this product also bought: