2Shredded by Beast Sports Nutrition
Beast 2Shredded is a one of a kind Thermogenic Fat Burner. It is designed to increase your basal metabolic rate, which in-turn increases your energy levels and forces your body to burn more calories throughout the day.
With the inclusion of Caffeine, Norsynephrine, Green Tea Extract, Naringin, Evodia Rutaecarpa and cAMP - 2Shredded is assured to get your metabolism firing! It also includes ingredients to increase focus and attention so you can really apply yourself 100% to an intense workout.
Even when you thought there was no more you could ask for in a Fat Burner, the team at Beast Nutrition have added a diuretic support to help reduce water retention!
Key Factors:
Thermogenic fat burner
Supports appetite control
Inhibits water retention
Supports a healthy thyroid
Increases energy
Directions:
Take 1 (one) serving first thing in the morning on an empty stomach. For an additional "Pre Workout Boost" take an additional serve around 15-20 minutes before excersize.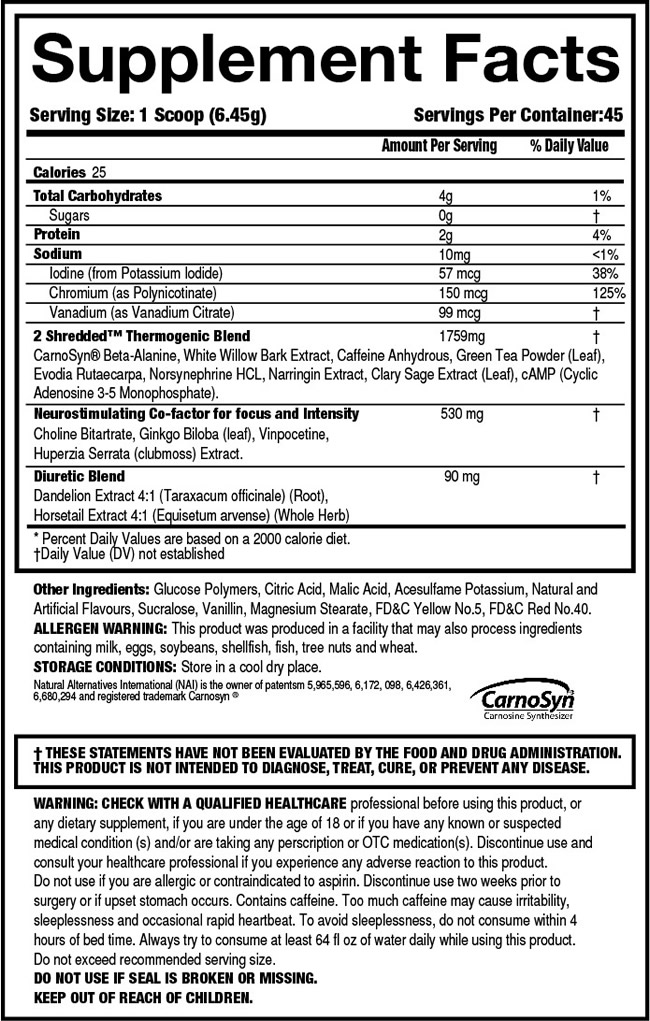 Customers who bought this product also bought: