Muscletech Premium 100% Whey Plus
INCREASE LEAN MUSCLE & STRENGTH
Premium Whey Protein Plus is an ultra-high-quality whey protein powder designed for those looking to help maintain a high-protein diet and build muscle and strength.
In fact, in a six-week, double-blind study on 36 test subjects with at least three years of weight-training experience, subjects using the core ingredients in Premium Whey Protein Plus gained more lean muscle and increased their bench press more than those using regular whey protein.1
INCREASE MUSCLE GROWTH
What's more, whey protein has one of the highest-tested Biological Values (BV) of any protein and helps in muscle cell repair and growth. Premium Whey Protein Plus also tastes great and mixes instantly, which is why it's the perfect choice for any time of day.
MIXES EASILY AND TASTES GREAT!
In addition to delivering a key musclebuilding ingredient, plus concentrated BCAAs and glutamine, Premium Whey Protein Plus was engineered with 100% instantized whey protein, for easier mixing and preparation.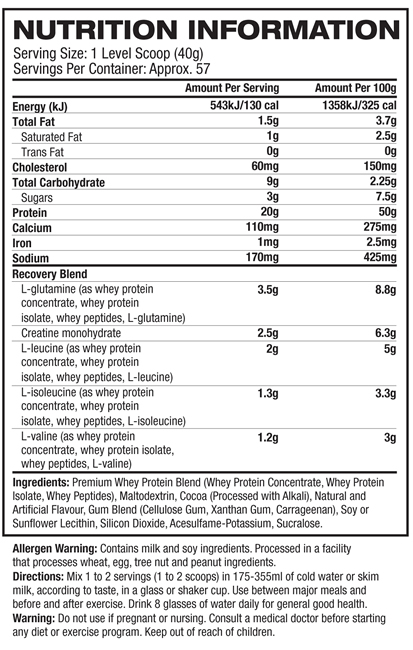 Alpha Amino 30 Srv
Cellucor Alpha Amino features a premium BCAA blend, which features three different sources of the most anabolic of all the amino acids, Leucine. Leucine is joind by eleven additional Amino Acids which play aimportant roles in promoting muscular endurance and recovery. Alpha Amino is a great-tasting supplement designed for everyone. The amino acid blend can help athletes recover and build lean muscle, and it makes a great sugar-free alternative to traditional sports drinks that people can sip on all day to stay hydrated.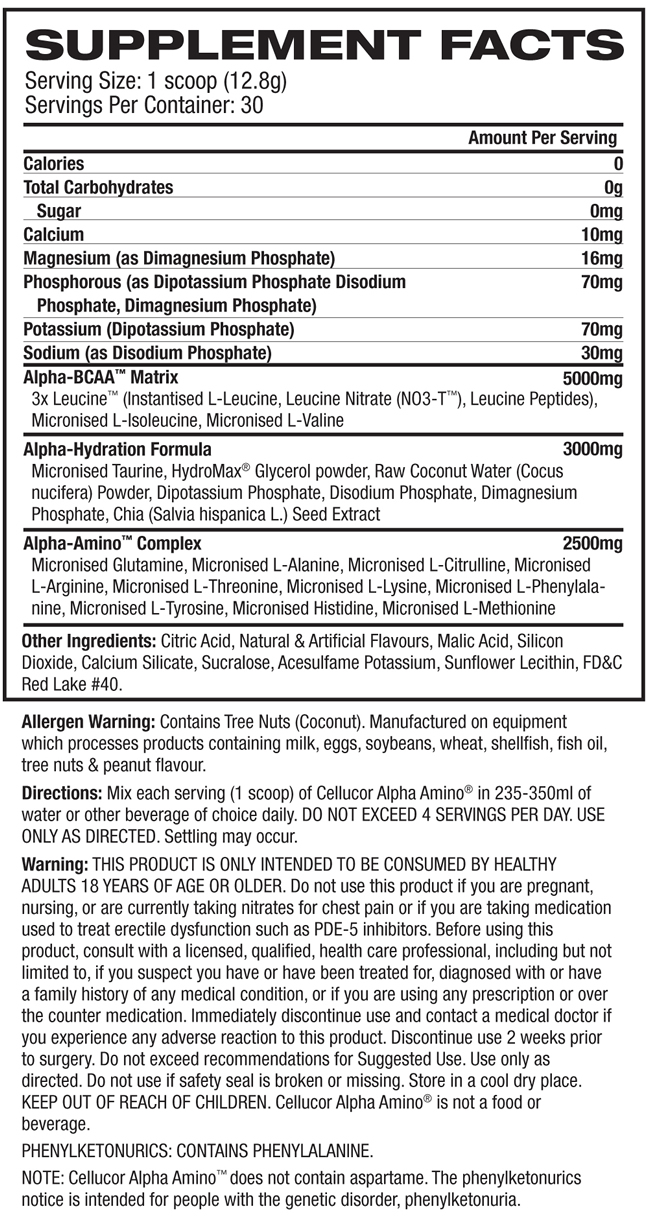 Customers who bought this product also bought: