BSN® introduces the next evolution of the pre-workout category. New N.O.-XPLODE XE™ EDGE is the result ofa global search for unique, botanical ingredients that deliver potent results. The innovative Super Leaf Stacksupports Energy and Focus with:
GUAYUSA
From the Amazon Rainforestand used by the Kichwa Tribe during nighttime hunting
EUPHORIA LONGANA
A tropical fruit fromsouthern Asia used forcenturies by Chinese herbalists.
MACUNA
A Tropical legume usedin Ayurvedic medicinesince 1500 BC
Along with a foundation of 325mg Caffeine, 1.6g Beta-Alanine, and 1g Citrulline blend, N.O.-XPLODE XE™ EDGEgives you intense energy, focus, and pumps along with peak endurance in just 1 scoop and will have you slammingweights like never before. Get your performance edge with N.O.-XPLODE XE™ EDGE.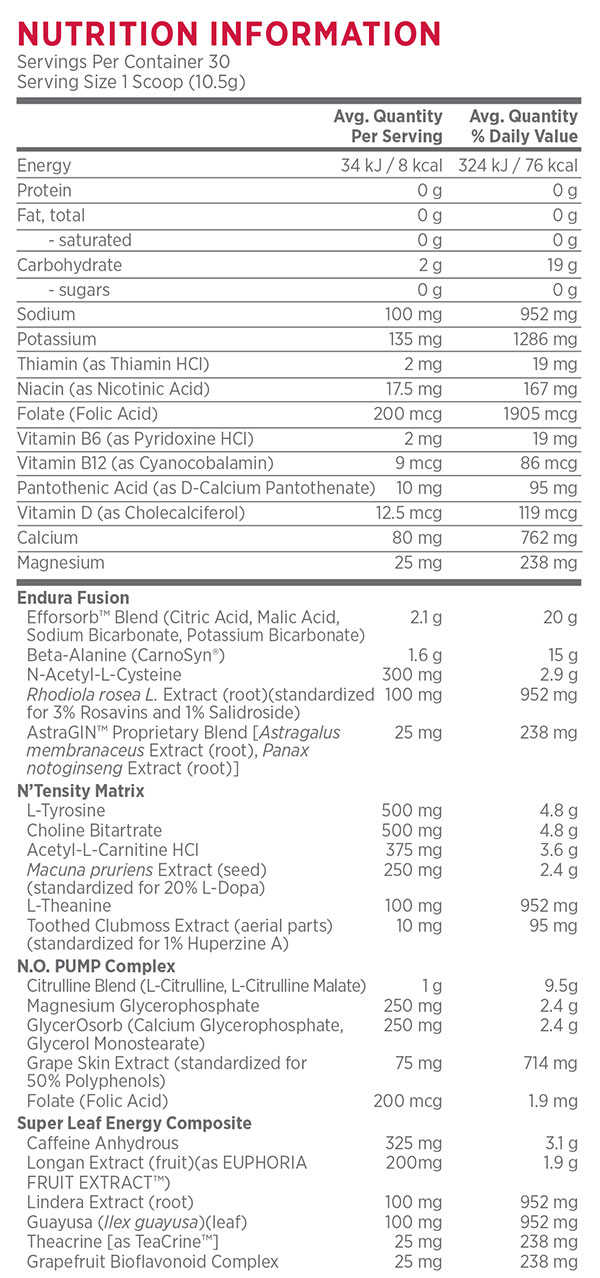 Customers who bought this product also bought: