Anabolic Triad by Platinum Labs - Testosterone Booster!
Platinum Labs is never satisfied unless a products is head and shoulders above everything else in its category. Anabolic Triad is not exception to this. A painstaking amount of research was done to ensure that Anabolic Triad would easily be the leader in hormonal and non-hormonal testosterone support. Utilizing only the newest cutting edge ingredients allowed Platinum Labs to use only three ingredients to achieve the ultimate anabolic maximizer. You will increase testosterone levels, increase sex drive, and increase protein synthesis.
Key Factors:
Fast Acting and Mixes Well
May help increase power and enhance well being
1000mg Bulbine Natalensis
100mg 6'7' - Dihydroxybergamottin
25mg Laxogenin

Our Thoughts:
Just like ALL of the Platinum Labs Range, Anabolic Range certainly does not dissapoint! When you start using Anabolic Triad by Platinum Labs it won't take long to notice the legitimacy of the research that was done. Stop messing around with other products that claim to send you in to an anabolic state but have the same old ingredients as everything else. If you want to increase your one rep max, take a product with scientifically researched and proven ingredients that you know you aren't wasting your money on.


Directions:  
Mix 1 (one) serve of Platinum Labs Anabolic Triad in 300-450 ml of water in the morning before your first meal. An additional half scoop can also be taken pre workout.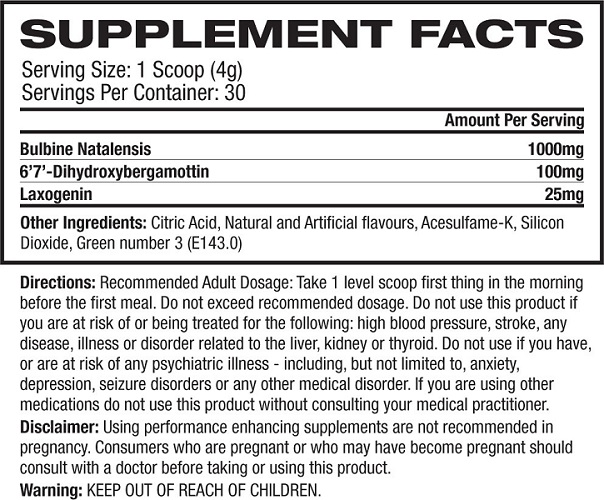 Customers who bought this product also bought: