Xtreme WPI/WPC 6Kg (2 X 3Kg Bag)
Top Quality
we proudly manufacture our products Made In Australia from Quality Australian Local and Imported Ingredients, under the standard of Quality Assurance Food Safety Program controlled by:
AS/NZS ISO9001:2008 Certification
HACCP / CODEX ALIMENTARIUS CAC/RCP 1-1969 Certification
NSW Food Authority Dairy License
DAFF / AQIS Export Registered Establishment License
Halal Accreditation License
Under these licenses we test our products, processing environments and water through independent laboratory holding NATA Certification.
Product Info
Hydrolysed Whey Protein Isolate
Whey Protein Concentrate
Promotes constant positive nitrogen balance
93% fat free
Moderate-release supplement
Ideal for heavyweight trainers and highly active people
Steady supply of Hydrolysed Whey Peptides
Maximises growth and recovery opportunity
Keep your body and growth in overdrive 24-7.
Incorporating generous doses of both Hydrolysed Whey Protein Isolate and Whey Protein Concentrate, this formulation has been scientifically designed for the athlete requiring a constant source of protein in their diet throughout the day and night. 
This moderate-release protein hands the digestive system the perfect opportunity to process all the protein ingested, meaning less wastage and maximum growth and recovery opportunity. 
This formulation also optimises recovery and growth response with a steady stream of Hydrolysed Whey Peptides. An ideal supplementation choice for the busy athlete unable to feed their body protein continuously throughout the day.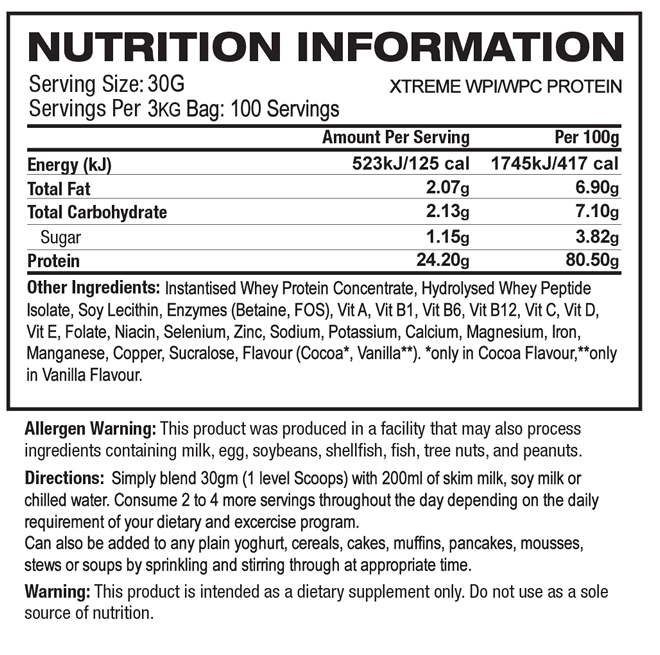 Customers who bought this product also bought: