Maxine's Burn Protein
Since its introduction to the market, Maxine's Burn protein has been an industry leading protein for women that has stood the test of time due to its quality. With vibrant packaging, vital nutrients and key extracts and amino acids to support a lean, toned physique, Maxine's is the perfect protein for supporting women's health.
96kcal
21.3g Protein
0.7g Fat
1.1g Carbs
Made in multiple flavours to suit different taste preferences, Maxine's have one of the purest, highest recovery based proteins in the women's supplement domain.
Increase recovery, control appetite and support a lean physique with the highest of quality protein available.
Core Ingredients
Protein Blend
The Maxine's protein blend combines a highly bioavailable WPC with an even more refined WPI that have been created through cross flow filtration only. This method of processing ensures all the healthy nutrients of the protein remain but the recovery aspect increases due to its high amino acid and protein profile.
Burn Fat and Carb Block Blend
The fat burning blend combines key ingredients that have been shown to blunt appetite, control the conversion of carbohydrates into fatty acids and improve the delivery of fat into the working cell of the muscle to ensure liberated fats are used most effectively.
Vitamin and Mineral Blend
The Vitamin and Mineral Blend ensures your nutrient diversity and density is maintained despite consuming fewer nutrients on a calorie controlled diet, which helps support a longer, richer, healthier life.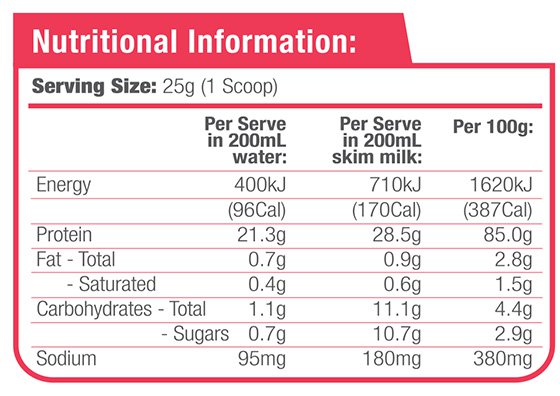 Maxine's Burn Thermogenic Protein Bars
Maxine's BURN Thermogenic Protein Bars are the ideal snack at any time for female athletes and active women. They are high in protein, low in carbohydrates and they contain powerful carb blockers and fat burners to really ignite your metabolism and help you achieve the body you want.  
Key Features:
High in Thermogenic Protein
Low Carbohydrates
Low Fat
Gluten Free
Fat Burners and Carb Blockers
Five delicious flavours:
Choc Fudge
Caramel Crunch
Cookies and Cream
Berry Delight
Choc Mint Fudge*** NEW ***
Size: 40 grams
Maxine's BURN Thermogenic Protein Bars are a delicious and convenient way to get great nutrition on the run. They made from a special blend of high quality proteins without unwanted bad fats and simple sugars.
| erving size: 40g | Per serve in 40g | Per serve in 100g |
| --- | --- | --- |
| Energy | 520kJ | 1290kJ |
| Protein | 14.7g | 36.8g |
| Fat – total | 3.5g | 8.7g |
| - saturated | 2.1g | 5.4g |
| Carbohydrates | 3.5g | 8.9g |
| Sugars | 1.5g | 3.9g |
| Dietary fibre | 1.1g | 2.8g |
| Glycerine | 3.2g | 7.9g |
| Polydextrose | 2.2g | 5.5g |
| Sodium | 90mg | 220mg |
| Phaseolamin | 50mg | 125mg |
| L-Carnitine | 30mg | 75mg |
Ingredients:
Maxine's Protein Blend (Whey Protein Isolate, Soy Protein Isolate, Whey Protein Concentrate, Calcium Caseinate), Chocolate (Maltitol, Full cream powder, Cocoa butter, Cocoa Liquor, Lecithin, Flavour), Soluble Fibre (Polydextrose, Inulin), Glycerine, Canola Oil, Flavours, Cocoa, Phaseolamin, L-Carnitine, Tapioca starch, Sweeteners (955, 950), Contains Milk Proteins and Soy Lecithin.
There are many nutrients that effect fat metabolism and weight loss. Research has shown several nutrients that are must have's for a shaping and toning formula:
L-Carnitine

 

– is an amino acid that transports circulating fatty acids into the "mitochondria" of cells. Mitochondria are the engine room of cells where all the energy for your body is produced. For hard trainers and active people, an adequate supply of L-Carnitine is essential for optimal energy and maximum fat burning
Dairy Calcium

 

– recent studies show higher intakes of this mineral complex reduces fat absorption from the gut, which results in weight loss. Dairy Calcium is also essential to help maintain strong healthy bones.
To help reduce sugars even further we use a special sugar free chocolate coating on every Maxine's BURN Bar.

Customers who bought this product also bought: